9 Proven Passive Income Ideas To Make More Money This Year
In this article I give you 9 proven passive income ideas that will help you make more money this year.
Passive income is a great way to help you generate extra income-especially during this "unstable" period we're living in.
With the pandemic, digitalization and wars threatening the income of every single one of us, creating multiple sources of income is imperative.
It will help you become more financially independent and will bridge the gap in your finances if suddenly one good day the boss in the office calls you in its office (certainly not for a raise).
In this article I'll explain – briefly – 9 ideas for passive income that you can start -some of them – even right after reading this article.
What is Passive Income
Before I move on to the ideas of passive income, I think it is appropriate to clarify what this term means. Many people confuse the term passive income in their minds. They think that passive income means money from nowhere.
This is completely wrong.
Passive income is when you build something that can make you money even when you are not there or with little to no work.
But you have to build that something first and then it produces passive income. Usually to build that something, it takes effort and sometimes money.
Proven Passive Income Ideas
Now that we have clarified what passive income is, let's move on to the ideas for passive income.
Rental income
Investing in rental properties is an effective way to start earning passive income. However, this method requires more work than most people expect.
First, capital must be available. You don't have to allocate the full amount of the property. If you take out a loan, you will have to put at least 20% – 30% up front – according to your banking institutes rules.
So if you found a one bedroom property at a bargain price of let say 60 thousand dollars, you have to have at least 18 thousand to your bank account to be used as down payment.
Secondly you have to do a huge amount of research to find property opportunities to buy and that will produce a profit. That means searching on your own, dealing with estate agents, doing phone calls, negotiating prices and so on.
For example, if your goal is to earn 5,000 dollars a year in rental income, and the instalment you pay to the bank is 150 dollars a month and 50 dollars in monthly expenses and taxes, then to reach your goal you would have to rent a property at around 600 dollars a month.
Of course in the days of the internet the task is made slightly easier as you can visit websites that have properties on the internet and do your research there.
KEY TAKEAWAY
Building a real estate portfolio is a proven method to make passive income. You need a lot of capital and research to start with.
Resale of retail products
This is a profitable method that allows you to start with low capital but you still need to spend a lot of time to learn it well.
Basically, you buy cheap products from offline stores that position themselves in the market as having cheap products and resell them at a higher price on online platforms such as Amazon and eBay.
You will arbitrage the difference in buying and selling prices and you may be able to build a following of people who follow your offers.
For example, this pillow from a local store in my country, cost's just 3 euros. I can easily re-sell it for 15-20 dollars on eBay or Amazon, Facebook Marketplace or any other high trafficked ecommerce platform.
Now imagine doing this on scale.
You might be asking, how you can make it passive? Easy..
Hire someone to list these products on your behalf. You'll still have to make the research and buy the products though..
As soon as you get them to your possession, hire someone to upload them on these marketplaces and write the descriptions for you. You can use an AI writing assistant (e.g. Jasper) to write the descriptions for you.
After a product is sold, just ship the product or train your employee to do it for you.
KEY TAKEAWAY
Although not 100% passive, reselling offline products to online marketplaces can become a semi-passive income if you manage to automate as much procedures as possible.
Peer-to-peer (P2P) loans
A peer-to-peer (P2P) loan is a personal loan given by a "community" of lenders (including you) to a borrower, via a controlled platform such as Mintos.
The process is simple.
One needs a microloan – say €1000. For some reason he can't get it from the bank.
He goes to one of the microloan companies that Mintos has in its portfolio and asks for a loan.
Once approved, his loan will be funded by thousands of investors around the world who can invest as little as €10.
The investor's return starts at 11% – 14% per year, which is a very high return. In short, if you invest $1000 in microloans, at the end of the year you will have $1110 – $1140 in your account
Of course, to be able to earn a passive income of let's say, $200 per month, it means that you need to have around $20K $25K invested in microloans. I know it's a lot, but not impossible. Personally, I'm willing to make it work.
I personally invest in Mintos around 100 – 150 euros per month. I invest in this company because it guarantees that it will buy back "bad" loans that may not be repaid by the borrowers and return the money to the investors.
Sounds just fine to me.
KEY TAKEAWAY
Investing in peer to peer loans is a trully passive income opportunity. To make it work, you need to invest a lot of money upfront or a portion of your earnings every month. Also, considering that Mintos offers a buyback guarantee on defaulted loans, makes your investments even more secure.
Start a blog
Do you travel a lot? Are you obsessed with cryptocurrencies? Do you have a chicken coop in your backyard? Do you like to cook? Do you love gaming?
Whatever your passion, take it, and start a blog, YouTube channel or Instagram page around it. The reasons are many and not just income.
The ways to earn passive income from a blog are many.
You can promote third party products
You can serve ads
There are many other ways to make money with a blog, but the "passive" ones are affiliate marketing and displaying ads from ad networks such as Mediavine, Google Adsense, etc.
Also, starting your own blog today is a piece of cake.
Check out this article explaining how to start a blog with Bluehost in less than 10 minutes. The tutorial shows how to buy a hosting plan, get a free domain, and how to install WordPress.
Now, for this method to evolve into a passive income, you have to sweat… you have to sweat a lot.
After that money starts pouring in..
Below is a screenshot from and AdSense account and how much money a website can generate passively using this method. Starting a blog and monetizing it with display ads is one of the most smart passive income ideas you can use.
If you are going to start a blog, you'll need to "pump" huge amounts of SEO Optimized content to attract traffic to your website. The more traffic you attract the more money you'll make from ads and affiliate sales.
I suggest you invest in software like Jasper – an AI writing assistant and to an SEO software like Mangools to help you produce content faster.
KEY TAKEAWAY
Starting a blog and making it bring consistent passive income revenue month after month is not an easy task, but, a very rewarding one. Popular blogging groups in Facebook, suggest that the "golden number" of published content to start getting noticeable traffic is around 500 articles.
Rent stuff
Did you know that you can rent your stuff to people who have a need for them but aren't willing to buy them?
Someone might need a motorbike for the weekend.
Someone might need a camper for a week of camping.
Someone might need that chainsaw you've got to cut wood
Somebody might need your lawnmower
Someone might need your truck to haul some stuff
Someone might need set of chairs and tables for an event
You get the idea..
You may wonder, why don't they just buy the product instead of renting it.
Simple..
They don't have the space needed to store the item they need. Or, why buy a $1000 tool when I am going to use it just once.. Or once per year.. It makes sense to just rent it and have peace of mind.
Anyway, renting stuff is a great way to make extra money, passively and with no upfront capital.
To get as much customers as possible, get out there and spread the word any way you can. Posters, online ad platforms, ad newspapers, tell all your friends, family acquaintances, make a Facebook page, post it in Facebook groups or online forums.
You can also read this article in which I explain many ways to promote a business online.
KEY TAKEAWAY
Renting your stuff transforms a liability into an asset. It is a good method to develop a semi-passive income. When people start doing business with you, you become known people will start asking for
Create Digital Products
A popular method of passive income is the creation of digital products such as e-books, online courses, music, videos, photos, graphics, etc.
Let me explain in more detail:
If you make a series of video tutorials in which you explain how to grow tomatoes and post it on Udemy or Coursera then whenever someone buys it, you make money. If your course is evergreen (meaning it doesn't get outdated even after many years have passed) you can collect payments for years to come – passive.
If you start creating eBooks by hiring freelancers from Fiverr or using eBook creation software like Sqribble and publish them on the Amazon Kindle Store, whenever someone buys that book, you'll make money. Again, you can upload the eBook once and make money even after 2 – 3 years.
Another example is with photos. If you take nice photos (your digital product are the photo's you've taken), then you can upload them to the dozens of photobanks that exist. Marketers, publications and graphic designers from all around the world visit these so called "photo banks" and buy the photos. If one of your images get sold, you make money. Imagine having 1000 photos in 12 different stock image websites. Passive income will start pouring in month after month from the photos you took and uploaded once.
KEY TAKEAWAY
Digital Products can bring passive income to their owners. You just make them once and get rewarded for years to come. Just make sure you produce digital products on evergreen topics.
Affiliate marketing
Affiliate marketing is a method of promoting third party products – usually through the internet. As I am showing you with my Clickbank screenshot (below), you can make money simply by promoting a product that someone else has created.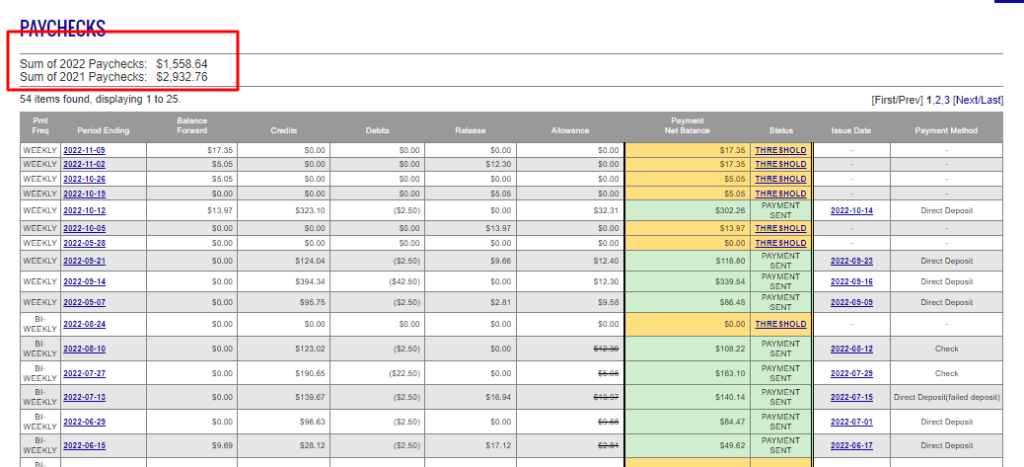 Of course, affiliate marketing is not only done through websites. It can be done by other methods as well:
Social Networks: If you influence a number of people around your field (commonly called influencer), then you can promote products related to your field on a regular basis. You can use tools like Hootsuite to schedule a series of posts for the next 6 months.
Email Marketing: you could consider developing an email list and schedule promotional emails for the next year. You can do this by using email marketing platforms like GetResponse. That way, when someone subscribes to your list, along with your content, they will receive some promotional emails.
I suggest you check this article I wrote a while back ago on why you should start using email marketing to promote any kind of business.
Amazon may be the most well-known affiliate partner, but eBay, ShareASale and Clickbank are also among the biggest names. There are a bunch of affiliate networks and platforms that you can get products to promote.
Also, Instagram and TikTok are huge platforms for those looking to develop followers and promote products.
Buy, hey.. Wait a minute… Where's the passive income – you might be wondering.
The trick here is to promote products that offer recurring income. For example, let's say you are going to promote a subscription based program that costs $50 per month and you get 30% commission ($15).
If you make 5 sales the first month, you'll earn $75.
If you make another 5 sales the second month you'll earn $75 + $75 from the previous months' sales.
The third month, the same.. This way, you built passive income – as long as the buyer stays a customer to the platform from just the sales you referred once.
KEY TAKEAWAY
To make passive income with affiliate marketing you need to promote products that offer recurring income. You make the sale once and you get paid as long as the buyer stays a client to the service or product.
Share your Internet
I'm sure it sounds strange to you. How can someone share their Internet and earn money?
There is a service called Honeygain which lets you share your unused internet connection data with world renowned companies to access the world wide web without having to worry about restrictions or censorship based on location.
For this service, you get paid for doing absolutely nothing and without any risk.
Although you won't earn thousands from Honeygain, you can earn around €5 – €15 per month – 100% passive income.
You just download the app to your mobile and your personal calculator (and your tablet if you want) and let them run in the background, without consuming any data or making your device any slower.
You can use the money you earn to pay for a subscription, your phone or anything else.
You can increase your revenue by referring friends and acquaintances through the affiliate program and start earning an extra 10% on your referral revenue, for life, without any cost on the part of your friend.
You can sign up here, and receive your first €5 euros for free.
KEY TAKEAWAY
Honeygain is a one of the few real passive income ideas that you can take advantage right now. Although you'll not make millions, if you can refer a large amount of people you can earn a couple hundred dollars per month.
Stake your Crypto
Another 100% passive way of generating income is the so-called "staking" in the cryptocurrency world.
However, since staking is complex and there is a serious chance of making mistakes and losing your valuable cryptocurrencies, I suggest you use a platform like Midas Investments.
Midas is an investment platform that generates high compounding returns for its clients by investing in various decentralized finance strategies.
It is managed by a team of financial experts who according to their website "has over 20 years of investment experience and 30 years in product development".
With Midas, you can earn high returns from around 25 cryptocurrencies, including Bitcoin, Ethereum, ATOM and many other.
All you have to do is deposit your cryptocurrencies on their platform and watch them grow. And if you want to use your passive profit, every week or every month withdraw your earnings to Wirex, Crypto.com or Binance who have their own Visa cards.
KEY TAKEAWAY
Staking crypto can be another passive income stream. You'll have to deposit a good sum of money in order to earn at least $200 – $300 dollars per month.
Final Words
So, there you have it. Nine passive income ideas that can help you build extra income streams.
So, what do you think? I'm sure there are many other ideas for passive income, which I may write about in another blog post.
From all the passive income ideas , which ones do you think you can start studying today?
By the way, here are some more money making articles that you might be interested in:
6 Ideas on How To Make Money Surfing The Internet
10+1 easy ways to make money as a teen
Top 5 Genuine Ways To Make Money
👉 Follow CS on Facebook to receive notications on new articles I publish.
ℹ️ This blog is reader-supported. When you buy through links on this site, I may earn an affiliate commission without any surcharge to you. This helps me continue offer free and qualiy content for the community.