OFFEO Review: Here's What You Need To Know
In this OFFEO review, I am going to provide you with an honest and comprehensive overview of this short video and social media animation tool.
OFFEO has gained a reputation in the world of content creation for its great pricing and an array of impressive features that cater to both beginners and experienced designers alike. However, as we delve deeper into the examination, it becomes evident that there are some notable drawbacks to this platform.
Users have reported that OFFEO can be a bit laggy at times, raising concerns about its maintenance and ongoing development. In addition, the market offers alternatives such as inVideo, Canva, and Pictory.ai, which boast superior performance and capabilities.
So, let's dive into the nitty-gritty of OFFEO to help you make an informed decision for your creative projects.
OFFEO Review (In a Glance)
OFFEO Review 2023: Here's What You Need To Know →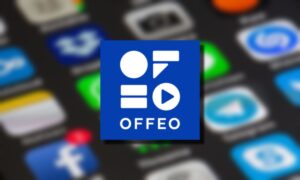 Offeo is a short video and animated social posts creation platform that offers stunning templates and powerful editing tools, making it an all-in-one solution for revolutionizing video production.It is suitable for marketers, entrepreneurs, and content creators of all niches and industries, as well as social media marketers, bootstrapped startups, small businesses, branding specialists, and freelancers with budget constraints.Although OFFEO has many great characteristics, it has received a lot of negative reviews as of lately due to the non-existent support, laggy platform and ads shown on their website.
Operating System: Windows
Pros
Easy to use
Low cost
Stunning animations
Great for short form content
Cons
Laggy interface
Non-existent support
Mixed reviews online
Shows ads on their website
Why You Should Trust Me?
I've personally used and thoroughly tested OFFEO. As someone who's reviewed over 100 software and tools, I've a deep understanding of what makes a product reliable and effective.
I've been blogging and doing affiliate marketing since 2010, which has allowed me to gain extensive experience in the field. When it comes to OFFEO, I can assure you that it delivers on its promises.
I've personally experienced the quality and functionality of OFFEO, as well as its many drawbacks (more on that later).
What is Offeo?
When it comes to video creation software, Offeo is a platform you should definitely consider.
Offeo is an online and desktop video creation software – best suited for naimated social media posts – that's perfect for agencies, marketers, freelancers, entrepreneurs, and individuals.
It provides a simple and intuitive interface that allows users to create studio-quality short videos and social media posts for any purpose easily and in any size.
With Offeo, social video marketers and marketing agencies can create engaging videos in just minutes.
The software is specifically designed to perform well on websites and social media platforms like YouTube, Instagram, and Facebook.
One of the best things about Offeo is its drag-and-drop system, which makes it easy to use even for beginners.
Furthermore, Offeo offers great value for money, providing effective features and reliable customer support.
Who is OFFEO Best For?
Offeo is ideal for:
Μarketers and agencies looking to create professional videos without the need for extensive technical skills. It's suitable for all niches and industries, making it a versatile tool for a wide range of professionals.
Social media marketers can benefit from Offeo by saving time and money, as it provides them with an efficient way to create engaging video content. Social media agencies can also enhance their productivity by utilizing Offeo's features.
Bootstrapped startups can use Offeo to make their brands look cool on social media, even with limited resources.
Small businesses that have budget constraints can take advantage of Offeo's affordability.
Branding specialists can elevate small brands by creating visually appealing videos.
Freelancers can sell their designs using Offeo's platform, expanding their revenue streams.
Offeo Key Features
Offeo offers a comprehensive video editor that allows you to create eye-catching designs and animations with just one click. With its user-friendly interface, you can easily create social media posts and videos that will capture your audience's attention.
I will not go through all OFFEO's features. I'll leave you explore them yourself. I will go over the features I've found to be of most importance.
1. Video editor
With OFFEO's video editor, you can easily customize your videos with a wide range of effects and templates. OFFEO offers animation templates that allow you to create videos with different effects.
You can choose from various animation elements such as fade in, light speed, fly in, push in, and more. This allows you to add dynamic and eye-catching elements to your videos.
Additionally, OFFEO provides a selection of stock music, backgrounds, and graphics to enhance your videos and make them more engaging.
You can create videos for any social media platform, including square, vertical, and landscape formats.
Once you're done editing, you can download your videos in either MP4 or MOV format, with the option to choose between high quality or web quality.
OFFEO even notifies you when the export is complete, ensuring you don't have to wait around.
Whether you need to create ads, music visualizers, animations, logos, thumbnails, or outros, OFFEO's video editor has you covered.
2. Create Eye-Catching Designs
To create eye-catching designs, you can easily customize templates and add various elements such as text, effects, graphics, and logos.
OFFEO's user-friendly interface allows for drag and drop editing, making it simple to personalize templates to your liking.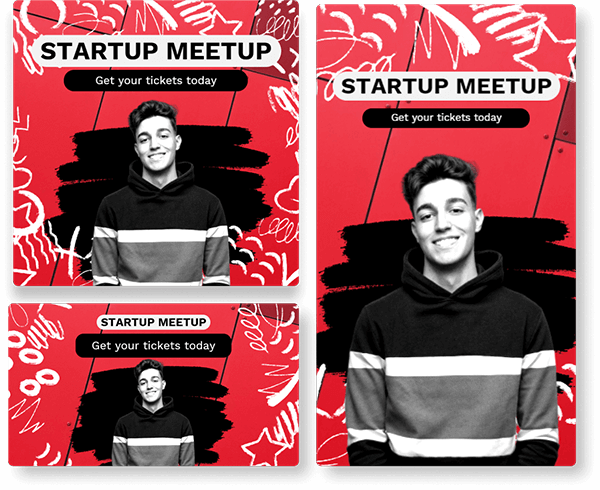 With the ability to replace images by uploading your own files or choosing from a wide selection on Unsplash, you have complete control over the visual elements of your design. The platform also includes a logo feature, ensuring brand consistency across your designs.
Additionally, OFFEO offers advanced image editing options, allowing you to enhance the visual appeal of your designs with just a click. Whether you want to replace, add, add animation or alter images, OFFEO provides the tools necessary to create eye-catching designs without the need for additional software.
Once your design is complete, you can easily download it as a PNG or JPG image file or MP4 file.
3. Social Media Posts
OFFEO offers a wide range of branded templates for social media posts, stories, Facebook covers, YouTube thumbnails and, basically, every social media size there is.
These templates are of high quality and can be used as images or videos.
With multiple pages of branded templates available, you can easily find the perfect design for your social media content.
The templates are eye-catching and can be highly effective for selling products on platforms like Facebook and Instagram.
4. Create animations with just one click
With Offeo, you can upload a photo and with just a click of a button, the software will automatically animate the image. This feature is a time-saving solution for creating eye-catching animations without the need for complex software or animation skills.
Check the example below and you'll get the idea of what you can achieve 👇
By simplifying the process, Offeo allows you to effortlessly create minimal 2-second animations that are perfect for social media posts and sharing content.
The one-click animation feature isn't only convenient but also attractive, making your content stand out and engage your audience.
Whether you're a social media marketer, content creator, or someone looking to add a touch of animation to your visuals, Offeo's one-click animation feature is a valuable tool in your arsenal.
5. Logo Animations
With Offeo's Logo animation feature, you can quickly and effectively animate any logo you want.
I have to admin that their animations are stunning. Click here to check some of their Logo Animation Templates (opens in a new tab).
The logo maker feature is especialy usefull for those of you who want to increase their services on freelancing sites like Fiverr.
Just check how much money others are making by offering this service.
6. Great User Experience and Interface
I personally value when a platform has an easy to use and intuitive interface. I mean, I hate spending the whole day understanding how something works. I like to understand what's going on as soon as I open the software.
Anyway, Offeo's interface isn't only fun and attractive, but it also provides easy instructions, templates, and options to make the process smooth and rewarding.
This video creation tool is designed to be user-friendly, allowing you to easily edit images and create specific types of videos.
OFFEO PROS & CONS
Despite it's impressive features, there are something that I don't like about OFFEO. Here's what:
🤔 What I don't Like
😁 What I Like
Offeo Reviews on Other platforms
If you're curious about what customers are saying about Offeo on other platforms, here's a quick overview.
Offeo Reviews on Capterra
You will often find positive Offeo reviews on Capterra and other platforms. Users have mentioned that Offeo is easy to use, even for beginners, with an intuitive interface and drag and drop editor.
Customer service has also received positive feedback, with a rating of 4.1 out of 5. Users have found the support team to be responsive and helpful.
Offeo's features have been well-received, with an overall rating of 4.5 out of 5. Users appreciate the integration with Shutterstock for access to stock footage and the background removal tool.
The value for money is rated at 4.7 out of 5, with users expressing satisfaction with the pricing and return on investment.
Offeo Reviews on Trustpilot
When looking for Offeo reviews on Trustpilot and other platforms, you'll find a mix of positive and negative feedback from users.
Some users have had a great experience with Offeo, praising its amazing app for creative content creators, stunning templates, and great customer support. They recommend it for making beautiful and engaging YouTube content, animated ads, and adding music and voice-overs.
However, there are also negative reviews highlighting issues with slow site speed, slow exporting files, bugs, and errors.
Some users have complained about limited features and poor customer service, while others have expressed frustration with problems like downloading sound files and technical issues that weren't resolved.
What caught my eye is the fact that most Trustpilot reviews are recent. I mean all the latest one star reviews are recent and kinda "disturbing".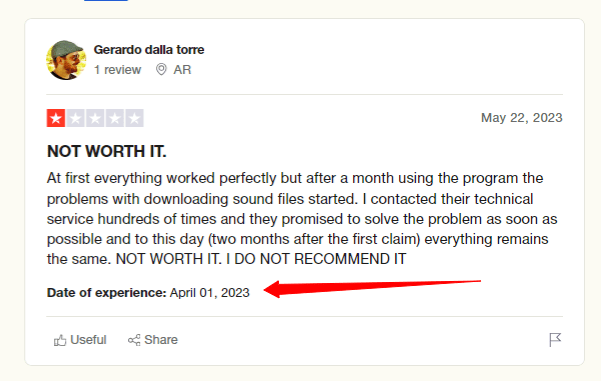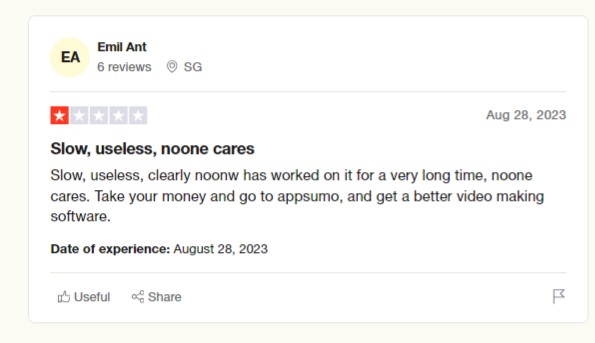 It's important to consider both positive and negative reviews when evaluating Offeo's performance on Trustpilot and other platforms.
Offeo Reviews on Product Hunt
Users on Product Hunt have praised Offeo for its potential and recognized its great product and team. Many users believe in the product's potential and are optimistic about its future prospects.
Despite some issues with adding multiple scenes and the software taking a long time to load, users are still willing to give Offeo a chance.
Product Hunt's reviews for OFFEO are very old – since 2020 – when it was still in beta stage.
Offeo pricing plans
If you're looking for a great deal, you'll be pleased to know that Offeo just a single pricing plan.
Note that you have the option to pay annualy for just $149 ($12.42 / mo).
Offeo Lifetime Deal
You can take advantage of Offeo's lifetime deal to access their pricing plans and unlock a range of features for your video creation needs.
With Offeo's lifetime deal, you get a reseller license included, allowing you to enhance your online income.
This means that you can access all the premium features of the tool for a one-time payment, making it even more affordable in the long run.
Plus, you'll receive lifetime free updates, ensuring access to new functionalities without any hidden charges.
This means you can create unlimited projects and video creations, serving your clients and making more sales.
OFFEO Alternatives
Pictory Ai
Pictory Ai is a versatile video editing software equipped with a range of compelling features to cater to various creative needs.
This platform stands out with its AI-powered voiceovers, simplifying the process of adding professional narration to your videos.
With hundreds of ready-made templates and an extensive library of stock footage, images, and sounds, Pictory Ai empowers users to craft captivating social media videos effortlessly.
It even automates scene creation and visual selection, making video production a breeze.
Ideal for YouTube content creators and those looking to craft short-form videos for TikTok and Instagram, Pictory Ai excels in many aspects, though it lacks OFFEO's dedicated social media creation and animation features.
VISIT PICTORY | Read Pictory Review
InVideo
InVideo takes video editing to the next level, offering all the features of Pictory Ai and more. Notably, it boasts a native AI writing software that enables users to generate video scripts seamlessly within the platform.
While it matches Pictory Ai in terms of social media and animation capabilities, InVideo's AI script-writing tool sets it apart as a valuable resource for content creators seeking a comprehensive video production experience.
I have to admin though, it lacks OFFEO's dedicated social media creation and animation features.
VISIT INVIDEO | Read inVideo Review
Canva
Canva, although not as feature-rich as dedicated video creation software like Pictory and InVideo, still manages to impress with its versatile array of tools.
It covers all the features OFFEO offers and goes a step further. Canva even provides a free version, making it accessible to budget-conscious creators.
However, its paid version, while more expensive than OFFEO, is considered a worthwhile investment for those looking for a robust and flexible design and video editing platform.
Frequently Asked Questions
Bottom Line: My Take on Offeo
In summary, OFFEO presents itself as a promising software solution for those interested in crafting short animation videos and eye-catching social media posts, animated or otherwise.
One of its standout attributes is its competitive pricing, making it an attractive option for both individual creators and small businesses. Moreover, OFFEO's user-friendly interface ensures that even beginners can swiftly navigate its features and create engaging content.
However, it's important to note a few potential drawbacks. Negative reviews on Trustpilot, highlighting issues of laggy performance and subpar customer support, raise concerns about the software's reliability and the company's commitment to addressing user concerns.
Additionally, the presence of ads on their website might be off-putting to some users, affecting the overall user experience. Furthermore, the apparent abandonment of OFFEO's official Facebook group suggests a lack of community engagement and support.
For those considering OFFEO, it's worth mentioning that the 14-day money-back guarantee provides a degree of reassurance for testing the software's suitability for individual needs.
Ultimately, while OFFEO offers many attractive features and affordability, potential users should weigh these benefits against the reported drawbacks and explore alternative options in the competitive landscape of content creation tools.
Check More Software Reviews
👉 Follow CS on Facebook to receive notications on new articles I publish.
ℹ️ This blog is reader-supported. When you buy through links on this site, I may earn an affiliate commission without any surcharge to you. This helps me continue offer free and qualiy content for the community.