12 Best WeVideo Alternatives (Free & Paid)
Looking for a WeVideo alternative? You're in luck! We've compiled a list of the 12 best alternatives for you to consider.
Whether you're a content creator, student, or professional, finding the right video editing software is crucial. In this article, we'll explore the top options available, taking into account features, ease of use, and pricing.
So, if you're ready to discover a new video editing tool that suits your needs, let's dive in!
What is WeVideo?
WeVideo is a video editing software that offers accessible features for both beginners and experienced editors. It was introduced in 2011 and initially targeted educators and professionals. This software operates within a web browser or on mobile devices, utilizing cloud-based technology.
With its versatile video editor, easy-to-use tools for adjustments, stock media clips, personalization options, and motion titles and effects, WeVideo provides a comprehensive editing experience. It's particularly popular among educators, as it allows for the creation of engaging and inspiring educational content. The user-friendly interface makes it accessible to educators of all skill levels.
Additionally, WeVideo offers collaborative features for seamless teamwork among teachers and students.
However, it's important to note that while WeVideo has many pros, including a green screen feature and a free plan for testing, there are also some cons, such as mixed reviews on review sites and a learning curve that may not be easy for everyone.
What to look for in a WeVideo Althernative?
When searching for a WeVideo alternative, you should consider the features and pricing options of different video editing software.
Look for a platform that offers a wide range of editing tools, such as trimming, splitting, and merging videos, as well as adding transitions, effects, and text overlays.
It's also important to check if the software supports various video formats and resolutions, ensuring compatibility with your existing footage.
Another factor to consider is the ease of use and user interface of the alternative software. Look for a program that has a simple and intuitive interface, making it easy for beginners to navigate and create professional-looking videos.
Lastly, compare the pricing options of different alternatives, considering factors like subscription plans, one-time purchases, and any additional costs for premium features.
WeVideo Alternatives
Looking for alternatives to WeVideo? Here are my top 3 WeVideo recommendations. Keep scrolling for the full list as we well as mini reviews for each WeVideo alternative I recommend.
1. Pictory.ai: Easiest To Use
If you're searching for the easiest video editing alternative to WeVideo, Pictory.ai is the perfect choice.
Pictory.ai is a text-to-video software that's best suited for video creators, YouTubers, TikTokers, and affiliate marketers.
With its user-friendly interface and outstanding support, Pictory.ai makes video editing a breeze. It offers a free trial that includes a wide range of premium video clips, sounds, and voiceovers, allowing you to explore its features before committing to a subscription.
Pictory.ai also provides over 40 templates for extended customizability and has its own text-to-voice functionality with human-sounding voices.
However, some users have reported that the software becomes clunky after extended use, and the user interface could benefit from fine-tuning.
Despite these minor drawbacks, Pictory.ai is a must-have tool for video production, saving time with one-click video creation and voiceovers.
😁 PROS
Things I like
Offers a free trial
Easy navigation and use
Straightforward and friendly UI
Extensive customizability with templates
Text-to-voice functionality with human-sounding voices
🤔 CONS
Things I don't like
Becomes clunky after extended use
User interface needs fine-tuning
PRICE
Pictory subscription starts from just $19/month. You can use this Pictory coupon code to get 20% discount on your subscription for life.
2. InVideo: Best Wevideo alternative with Ai Features
Over 6,000 video templates
Mobile app for editing videos on the go
3 million stock photos, videos, and music
AI Script Generator
Text-to-audio setting
You'll love InVideo as the best WeVideo alternative with AI features.
InVideo is a powerful online video maker that offers a user-friendly platform with customizable templates and a collaboration feature for easy teamwork. With millions of stock assets and thousands of ready-made templates, InVideo provides ample resources to create stunning videos.
One of the standout features of InVideo is its AI capabilities, which include an AI Script Generator that saves time by automatically generating scripts.
Additionally, InVideo offers a text-to-audio setting for creating voiceovers and a mobile app for editing videos on the go.
While there are some limitations, such as the inability to switch templates once a project has started, InVideo's generous pricing structure and exceptional support make it a top choice for video editing.
😁 PROS
Things I like
Access to millions of stock assets
Thousands of ready-made templates
AI features for automated tasks
Exceptional support
Generous pricing structure
Ai-Video script assistant
🤔 CONS
Things I don't like
Inability to switch templates once a project has started
Lengthy and time-consuming exporting process
PRICE
InVideo offers a range of subscription plans, starting from a free plan with limited features. The paid plans start at $20 per month and offer additional benefits such as unlimited video exports and access to premium features.
3. Descript: Great For Pocasters
Transcription features
Screen recording tool
AI technology for editing and voice generation
Podcasters will find Descript to be a great alternative to WeVideo. Descript is a software specifically designed for podcasters, offering a range of features that make editing audio and video files a breeze.
With its transcription capabilities, Descript saves time on manual typing by automatically transcribing your audio files. It also features AI technology that can remove filler words, correct mistakes, and even generate synthetic voices. Additionally, Descript offers a screen recording tool, perfect for creating tutorials or walkthroughs.
Its script-based interface allows for easy navigation and intuitive editing, seamlessly bringing together audio and video elements in one place.
😁 PROS
Things I like
Seamless editing experience
AI-enhanced transcriptions
Intuitive workflow
Advanced audio optimization capabilities
🤔 CONS
Things I don't like
Limited overlay tools
Processing-intensive
Bad customer service
PRICE
Free plan with limitations
Creator plan at $15 per user per month
Pro plan at $30 per user per month
Flexible payment options, including annual discounts
4. VEGAS PRO: Best for Advanced HDR color improvement
Compatible with Windows 10 and Windows 11
Small download size of 630MB and a disk footprint of 2GB
Supports various video formats including AVCHD, BlackMagic Raw, HEVC, 8K, HDR, R3D, and XAVC S
Vegas Pro offers advanced HDR color improvement, making it the best choice for enhancing the color quality of your videos among WeVideo alternatives. With Vegas Pro, you can take your footage to the next level by adjusting the color saturation, contrast, and brightness to create vibrant and visually stunning videos. The software provides a user-friendly interface and a wide range of editing tools to help you achieve professional-grade results.
Vegas Pro stands out in terms of its HDR color improvement capabilities. By leveraging the power of HDR (High Dynamic Range) technology, you can enhance the dynamic range of your videos, resulting in richer and more lifelike colors. This feature is especially useful for content creators who want to make their videos visually appealing and impactful.
😁 PROS
Things I like
Advanced HDR color improvement capabilities
User-friendly interface
Wide range of editing tools
Ability to adjust color saturation, contrast, and brightness
Professional-grade results
🤔 CONS
Things I don't like
No macOS version available
Requires separate AI module download and installation for AI Smart Mask tool
Changing video speed isn't as simple as in other programs
PRICE
Vegas Pro offers a subscription option for $12.99 per month or can be purchased outright for $249. Discounts are often available, with subscriptions starting at $7.99 per month.
5. Adobe Premiere Pro: Most Features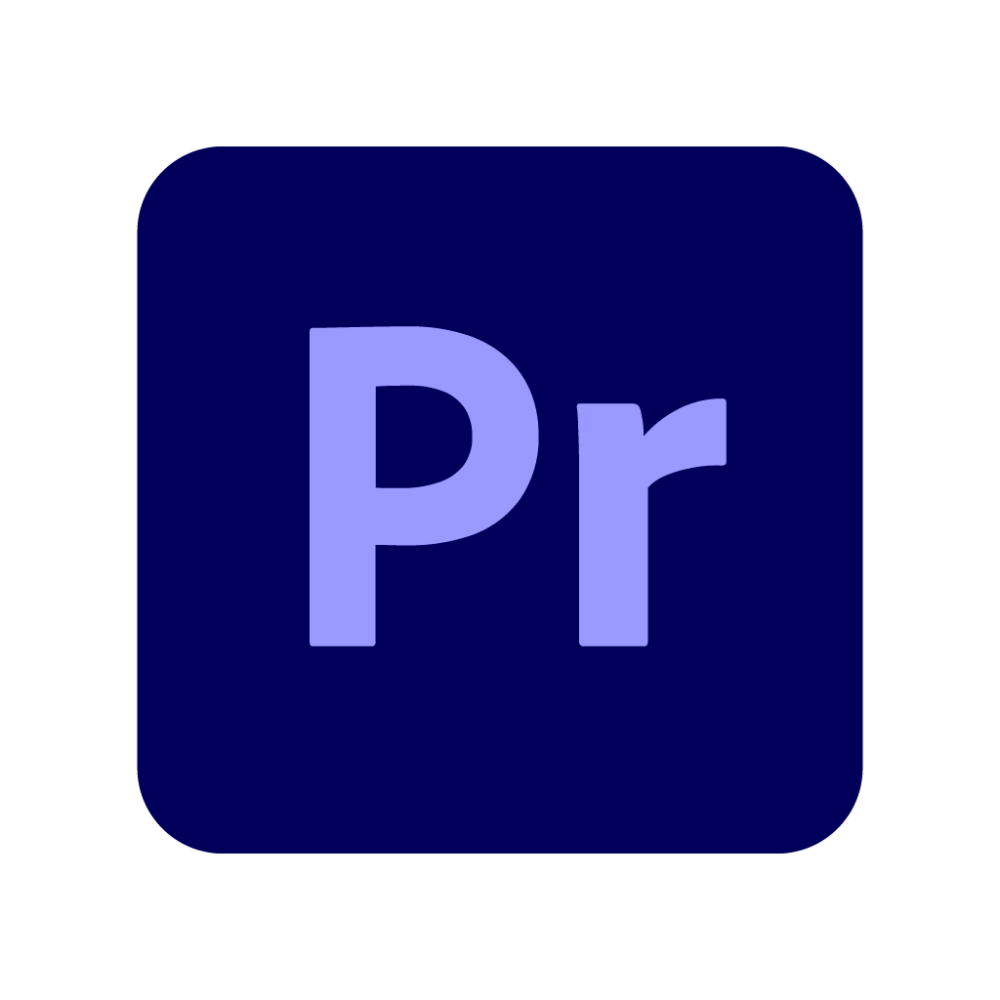 Professional-level digital video editing program
Excellent collaboration tools
Wide range of editing tools and effects
Advanced features such as multi-camera angle editing and 360-degree VR video editing
Customizable workspaces and attractive interface
Get ready to explore the extensive features of Adobe Premiere Pro, making it a top choice among WeVideo alternatives.
Adobe Premiere Pro is a professional-level digital video editing program that offers excellent collaboration tools.
With its robust set of features and advanced capabilities, Premiere Pro is ideal for professional videographers and filmmakers.
It provides a wide range of editing tools and effects, including four edit types, visual cues, and default transitions.
The program also offers advanced features such as multi-camera angle editing, 360-degree VR video editing, and auto reframe.
Additionally, Premiere Pro allows for easy integration with Frame.io for online video editing collaboration. Its customizable workspaces and attractive interface make it a user-friendly option for editing projects.
However, it's important to note that Adobe Premiere Pro requires a subscription and has specific system requirements.
😁 PROS
Things I like
Extensive features and advanced capabilities
Easy integration with Frame.io for collaboration
User-friendly interface and customizable workspaces
Gold-Standard in video editing software
🤔 CONS
Things I don't like
Requires a subscription
Specific system requirements
Higher price compared to other alternatives
PRICE
Monthly cost with annual commitment: $20.99
Monthly cost with no commitment: $31.49
Annual cost upfront: $239.88 ($19.99 per month)
6. DaVinci Resolve 18: Best For Integrated collaboration tools
If you're looking for a powerful video editing software with integrated collaboration tools, DaVinci Resolve 18 is the best choice among WeVideo alternatives.
DaVinci Resolve 18 offers a range of features and capabilities that have significantly grown over the years. With the integration of Fusion and expanded focus on editing, it provides an improved interface design and file database management/project exchange. Additionally, it offers cloud integration and iPad support, allowing for increased user access.
One of the standout features of DaVinci Resolve 18 is its cloud collaboration feature, which allows real-time collaboration on projects from anywhere. It requires access to the same source media and has a monthly fee of $5 for cloud backup and collaboration. No other software offers similar functionality at this price point.
😁 PROS
Things I like
Powerful video editing software with integrated collaboration tools
Cloud collaboration feature for real-time collaboration on projects
Accessible from anywhere with cloud integration and iPad support
Professional color grading and correction tools/interface
🤔 CONS
Things I don't like
Requires access to the same source media for collaboration
Monthly fee of $5 for cloud backup and collaboration
PRICE
Free version available with industry-standard functionality
Premium features exclusive to the Studio version
7. Filmora: Amazing video rendering speed

Compatible with Windows versions 7 through 11 and macOS versions 10.7 through 11
Minimum system requirements include a 2GHz Intel i3 CPU, 8GB of RAM, and either Intel HD Graphics 5000 or Nvidia GeForce GTX 700
Native support for Apple Silicon processors
Requires only 1GB of storage space
Experience the lightning-fast video rendering speed of Filmora, making it an exceptional option among WeVideo alternatives. With Filmora, you can expect efficient and quick video rendering, allowing you to save time and complete your projects faster.
This impressive feature ensures that you can smoothly edit and export your videos without any frustrating delays. Filmora's optimized rendering process utilizes advanced technology to deliver high-quality results in a fraction of the time.
Whether you're working on a short video or a more complex project, Filmora's speedy rendering speed will undoubtedly enhance your editing experience. Say goodbye to long waits for your videos to render and say hello to the efficiency and convenience of Filmora's remarkable video rendering speed.
😁 PROS
Things I like
Satisfying user interface
Extensive array of effects
Access to advanced capabilities
Reasonable pricing
🤔 CONS
Things I don't like
Absence of multicam support or VR tools
Comparatively limited fine control in comparison to other applications
PRICE
Subscription: $49.99 per year
Permanent license: $79.99
Cross-platform option: $59.99 per year
8. Synthesia: Best For Trainers
Real Life Looking human avatars
AI-generated video scripts
Automated caption generation
Extensive variety of AI-generated voices
Text-to-speech functionality
Complimentary media library containing a wealth of visuals
Create engaging and interactive training videos with Synthesia, perfect for trainers looking to captivate their audience.
Synthesia offers a range of features that make it an ideal choice for trainers in various industries. With over 140 video avatars and support for more than 120 languages, trainers can easily create professional-looking videos without advanced technical skills.
The AI voice generator simplifies the process of converting scripts into videos, saving time and effort. Additionally, Synthesia provides ready-made editable video templates, making it easier to create visually appealing training videos.
The free media library offers a wide selection of visuals, including royalty-free images, videos, icons, and shapes, allowing trainers to enhance their videos.
😁 PROS
Things I like
User-friendly and intuitive interface
Incorporated AI-driven tools for enriched video editing
Diverse collection of resources and templates available for selection
Authentic human avatars
Multilingual support
Automated caption generation to promote accessibility
Text-to-speech function for swift voiceover production
🤔 CONS
Things I don't like
high-cost Enterprise Plan
PRICE
Personal Plan: $26 per month or $234 annually
Enterprise Plan: Pricing not listed on website
9. Final Cut Pro X: Best for Mac Computers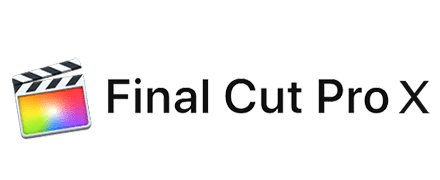 Magnetic Timeline: Simplifies clip arrangement and editing, maintaining the flow without complex track and layer management.
Color Grading: Robust color grading and correction tools, including HDR support, for enhancing video quality.
Advanced Effects: Offers a variety of special effects, transitions, and plugins for creative and visually appealing edits.
You'll frequently find that Final Cut Pro X is the best choice for Mac computers when looking for alternatives to WeVideo. Developed by Apple, Final Cut Pro is a professional and prosumer-level video editing software that offers a wealth of editing power in a relatively simple interface.
Priced at $299.99, it includes features such as multicam editing, XML importing, external monitor support, intelligent motion tracking, and support for iPhone Cinematic video mode editing. It also supports 360-degree VR content, HDR, and the HEVC video codec.
Final Cut Pro requires macOS Catalina 10.15.6 or later and a minimum of 4GB RAM. It offers better organization of assets with Final Cut Pro Libraries and supports expanded color spaces like DCI-P3 and the H.265 codec.
😁 PROS
Things I like
Professional Editing Tools: Final Cut Pro X offers a comprehensive set of professional video editing tools, making it suitable for both amateur and professional video editors.
Optimized for Mac: Designed exclusively for macOS, Final Cut Pro X takes full advantage of Apple's hardware and software integration, ensuring excellent performance and a seamless editing experience.
Intuitive Interface: The user-friendly interface makes it easy for beginners to learn and use, while also providing advanced features for experienced editors.
🤔 CONS
Things I don't like
Mac Exclusive: Final Cut Pro X is only available for Mac users, which can be a limitation for those on other platforms.
Learning Curve: While it's user-friendly, there can still be a learning curve for those new to professional video editing software.
No Subscription Model: Final Cut Pro X is a one-time purchase, which can be seen as a pro by some, but a con for those who prefer subscription-based pricing.
PRICE
Final Cut Pro X is available for a one-time fee of $299.99. There are no recurring subscription costs, which can be more cost-effective in the long run for frequent users.
10. VirtualDub: Best Free WeVideo Alternative Option
Video Capture: Capture video directly from a variety of sources.
Video Filtering: Apply a wide range of filters and effects.
Scripting Support: Automate tasks and extend functionality with scripts.
For a free alternative to WeVideo, consider VirtualDub.
VirtualDub offers a range of powerful editing features and is easy to use. It is completely free and has powerful capture capabilities.
Although the user interface may be confusing at first, it becomes simple to use once familiar.
VirtualDub can be used for various video editing tasks, including filtering, capturing, rendering, and editing. It offers more functions than expected and has advanced features such as sophisticated capture options and the ability to modify or delete audio tracks without compromising video quality.
With VirtualDub, you can access all Windows-compatible videos and define the frame rate as desired. Additionally, it supports playback of multi-segment AVI clips and offers video filters such as blur, sharpen, emboss, and more.
😁 PROS
Things I like
Free and Open Source editing software.
Lightweight and fast for simple video processing.
Extensible with plugins for added functionality.
🤔 CONS
Things I don't like
Limited to AVI format for input and output.
No multi-track editing for complex projects.
Interface is basic and may not be intuitive.
PRICE
VirtualDub is free to use.
11. CreateStudioPRO: Best For The Money
Drag & Drop Editor: Easily build stunning video content
Smart Components: Speed up workflow with pre-coded smart elements
Custom Animations: Use keyframes for custom animations
If you're looking for a cost-effective option among WeVideo alternatives, CreateStudioPRO is the best choice for the money. This animation video creation software offers a range of features that make it suitable for freelancers, video production agencies, YouTube creators, and businesses.
With CreateStudioPRO, you can easily create animated videos using the drag and drop timeline editor, add transitions, and combine footage to grab viewers' attention. The software also allows you to create kinetic text typography videos, use keyframes for custom animations, and incorporate unlimited emojis for attractive social media videos.
Additionally, CreateStudioPRO offers a built-in text to speech feature, green screen feature for easy background removal, and integration with stock media platforms like Pexels and Pixabay.
With its affordable pricing and extensive feature set, CreateStudioPRO is a great choice for those looking for value for their money.
😁 PROS
Things I like
Easy to use: Intuitive drag & drop editor.
Versatile: Creates 2D, 3D, and doodle videos.
Rich Content: Offers characters, templates, fonts, music, icons, video effects, and shapes
Cloud-Based: Accessible from any device with internet.
Multi-User Access: More than one user can access the platform at a time.
🤔 CONS
Things I don't like
Lags: Can lag when using many components.
Design Limitations: Missing some simple design features.
License Transfer: Email required to move license between computers.
PRICE
Creator Plan: $199/year
All Access Plan: $349/year
12. Sketch Genius: Best For Sketch Videos
Subtitles & Captions Creator: Allows for the creation of subtitles and captions.
Speech-to-Text Transcription: Transcribes speech to text.
1-Click Language Translation: Translates videos into multiple languages with one click.
With Sketch Genius, you can easily create stunning sketch videos that will captivate your audience.
This AI tool offers a range of 3D sketch styles, such as Animated Notebook Sketch, Charcoal Sketch, and 3D Crayon Sketch, allowing you to choose the perfect theme for your videos.
Whether you want to write a script or upload a still photo, Sketch Genius has got you covered. It provides a vast library of over a million royalty-free images, ensuring that you have plenty of options to choose from.
The user-friendly interface makes it accessible to everyone, regardless of their technical or video designing knowledge.
Plus, with a low one-time payment, you can render unlimited HD quality videos.
Use Sketch Genius to create attention-grabbing sketch videos for your website, social media, eCommerce store, or even sell them to clients for profit.
😁 PROS
Things I like
First-to-Market Technology: Uses unique video styles for doodle/whiteboard videos.
User-Friendly: Simple to learn and use.
Photo-to-3D Sketch: Converts static photos into 3D sketch animations.
AI Scene Creator: Uses artificial intelligence to create scenes.
Auto-Color Detect: Automatically detects color in images.
🤔 CONS
Things I don't like
Slow Rendering: Video rendering could be time-consuming on a slow internet connection.
Costly: The software may not be affordable for everyone, and updates require a subscription fee.
PRICE
Sketch Genius costs $69 – one time payment.
Other WeVideo Alternatives That Didn't Make It To The List
Check out three more video editing tools that didn't make it to the list but are worth considering as alternatives to WeVideo.
Lumen5 is a popular tool that converts blog posts into engaging videos. It uses AI technology to automatically match your content with relevant visuals and music. With its user-friendly interface and customizable templates, you can create professional-looking videos in minutes.
Clipchamp is another great option, offering a wide range of features such as video editing, compressing, and conversion. It also provides a library of stock footage and audio to enhance your videos.
Lastly, Kapwing is a versatile tool that allows you to create and edit videos online. It offers a range of editing options, including adding text, subtitles, and filters. Kapwing also supports collaborative editing, making it a great choice for team projects.
Frequently Asked Questions
Final Take
At the endo of the day, WeVideo remains a popular video editing platform. Now, if for your own reasons you are looking to switch to an alternative that offer similar features and functionality, be sure to check Pictory, InVideo and Descript – my top 3 choices.
I recommended to explore these options and choose the one that best suits your video editing needs.
When looking for a WeVideo alternative, it's important to consider factors such as ease of use, available editing tools, and pricing options.
Fortunately, all three of them are easy to use, don't cost an arm and a leg and have a ton of features.
Read Next
👉 Follow CS on Facebook to receive notications on new articles I publish.
ℹ️ This blog is reader-supported. When you buy through links on this site, I may earn an affiliate commission without any surcharge to you. This helps me continue offer free and qualiy content for the community.