Designrr Review: Why Buy This eBook Creation Software?
Designrr Ai eBook Creation Software
Designrr is an eBook creation software that utilizes AI technology to transform any type of content (link to any article, word file, Facebook post, audio file, pdf, etc) to an eBook. The software exists online for almost a decade and it is constantly updated by its creator. It is a super useful tool that can be used by digital agencies and freelancers to sell more services, aspiring authors to start making money by selling eBooks and affiliate marketers to create lead magnets to increase their email lists subscription rates. The cost is not prohibitive - it's affordable, meaning, anyone can buy and start selling eBooks or services.
Application Category: eBook Creation
Pros
Very easy to use
Creates Flipbooks
Creates 3D Covers
Turn ANYTHING into an eBook in (literally) 3 clicks
Ready Made Templates
Cons
Sometimes you need to use the editor to bring the eBook to your exact liking
Sometime the software becomes clunky
As a tech-savvy writer, I've been on the hunt for an e-book creation software that's both user-friendly and effective.
Enter Designrr – a game-changer in the world of ebook design. With its intuitive interface and powerful features, it's a tool that empowers entrepreneurs, authors, and businesses to create stunning digital publications.
But does it live up to the hype?
In this Designrr review, I'll delve into the pros, pricing plans, and alternatives to help you decide if Designrr is worth investing in.
Why You Should Trust Me?
I've personally tested Designrr and reviewed over 50 software, so you can trust my insights. When it comes to evaluating software, I take my role seriously and strive to provide accurate and helpful information.
I understand that as a consumer, you want to make an informed decision before purchasing any product. That's why I put in the time and effort to thoroughly test Designrr and compare it to other similar software.
I've hands-on experience with Designrr, exploring its features, user interface, and overall functionality. I've also analyzed its performance in comparison to other eBook creation tools (more on that down the road).
With my extensive background in reviewing software, I aim to provide you with clear and unbiased information, so you can confidently decide if Designrr is the right choice for you.
What is Designrr?
Designrr is a software that utilizes AI technology to transform various types of content into professionally formatted eBooks. With just a simple copy and paste of a link, Designrr can convert audio, word files, and any online article into an eBook.
But that's not all – Designrr has recently introduced an AI writing assistant within the software called WordGenie. This means that not only will it format your eBook, but it will also write the eBook for you.
And if that's not impressive enough, Designrr can even create flipbooks and 3D covers. So, if you're in need of an eBook creation software that can do it all, Designrr is definitely worth considering.
It's efficient, user-friendly, and its AI capabilities make it stand out from the competition.
Who is Designrr Best For?
As a blogger, I love how Designrr allows me to repurpose my content and reach a wider audience, while also saving time and effort.
Designrr isn't only beneficial for bloggers, but it also caters to the needs of affiliate marketers, freelancers, and digital agencies.
For affiliate marketers, this software makes it incredibly easy to create lead magnets and collect emails with just three clicks. Lead magnets are proven to increase subscription rates by 10X.
Building an email list is essential in affiliate marketing because it allows you to promote new products via email to your audience.
Freelancers can take advantage of Designrr by offering eBook creation services to their clients, helping them establish their authority and credibility. This kind of services can be sold on Fiverr, Upwork and other freelancing marketplaces.
Digital agencies can use Designrr to offer eBook creation services and flipbook creation services, expanding their range of offerings.
Overall, Designrr is a versatile tool that can be used by various professionals to enhance their online presence and grow their businesses.
How to Use Designrr to make money or develop your business?
Designrr can help you generate income and expand your business by creating and selling eBooks.
With this eBook creation software, you can repurpose your blog content or any article you find online and turn it into a valuable eBook.
Not only can you sell these ebooks on your website, but you can also use them as lead magnets to build your email list.
Additionally, Designrr allows you to sell your repurposed content on Amazon as Kindle eBooks, reaching a wider audience and increasing your earning potential.
Furthermore, you can offer freelance services such as flipbook creation, 3D cover creation, and ebook creation, further diversifying your income streams.
So let's recap.
Start uploading eBooks on Kindle and start making passive income.
Start selling eBook creation, Flipbook creation and 3D cover creation services on Fiverr – as a freelancer.
Repurpose your content and create lead magnets to increase your list subscription rates.
If you are an agency, use these services (eBook creation, Flipbook creation and 3D cover creation) to attract new clients and make them trust you. If they work with you – even on such an easy (for you) – task and they are happy, they are more prone to accepts more services from your agency.
Here's a demo video to see Designrr in action:
Designrr Pros & Cons
😁 What I Like About Designrr Most (Pros)
I'm really impressed with the versatility and ease of use that Designrr offers. It allows me to effortlessly transform my online content into beautifully designed ebooks.
Here are a few things that I absolutely love about Designrr:
It's not expensive: Designrr offers a cost-effective solution for creating professional-looking ebooks without breaking the bank.
Ready-made templates and vast library of images: Designrr provides a wide range of templates and a vast library of free-to-use images. This makes it easy to create visually appealing ebooks.
WordGenie AI writing assistant: Designrr's WordGenie AI writing assistant is a game-changer. It helps me generate high-quality content effortlessly, saving me time and effort.
it can literally create an eBook from any content online
It has a 7-day trial
You can generate flipbooks even with the Standard plan
You can generate 3D covers
Commercial license available
Overall, Designrr is a fantastic tool for anyone looking to create stunning ebooks quickly and easily. With its affordable pricing, ready-made templates, and AI writing assistant, Designrr is a must-have for content creators and businesses alike.
🤔 What I Don't Like about Designrr (Cons)
One of the cons I've found with Designrr is that the editing interface can be confusing at times. While the software offers a convenient way to create ebooks, the editing process can become frustrating.
Here are a few reasons why:
The interface can be overwhelming, with a multitude of options and tools that may not always be intuitive.
Navigating through the editing features can sometimes feel clunky, leading to a slower workflow.
Certain functions, such as formatting text or rearranging elements, may require extra steps or be harder to find.
It's important to note that despite these drawbacks, Designrr still provides a valuable service for creating professional-looking eBooks.
Designrr Favorite Features
My favorite features of Designrr are the ability to import content from various sources such as URLs, Word documents, or Google Docs, making it convenient to work with existing content.
Here's a more detailed analysis of Designrr's best features:
1. Import from a URL, Word, or Google Docs
I can easily import any content I want into Designrr from a URL, Word, or Google Docs. This feature is incredibly convenient and saves me a lot of time and effort.
Whether I've an article or a document that I want to turn into an ebook, Designrr allows me to do it seamlessly. All I've to do is enter the URL or upload the file, and Designrr takes care of the rest. It automatically loads the content in the background, removing any unnecessary elements like site navigation, adverts, and sharing icons. This ensures that the final ebook is clean and professional-looking.
With Designrr, I've the flexibility to import content from various sources, making it a versatile and user-friendly ebook creation software.
2. Over 100 project templates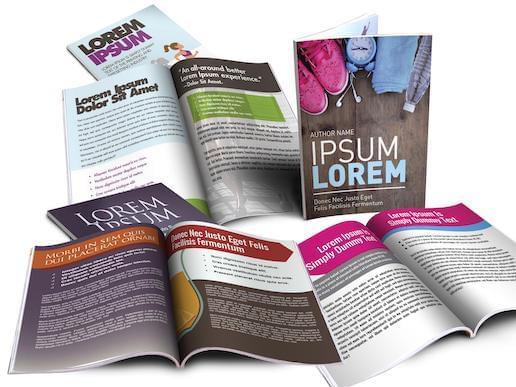 There are over 100 project templates available, so you can easily find the perfect design for your ebook. With such a wide range of options, you can customize your ebook to suit your unique style and content.
Whether you prefer a sleek and modern design or a more traditional layout, you'll find a template that meets your needs. These templates allow you to change images, fonts, and styles, giving you complete control over the final look of your ebook.
You can even change the cover image to something that truly represents your content. The ability to choose between single or two column layouts provides flexibility in organizing your information.
With Designrr, creating a professional and visually appealing eBooks has never been easier.
3. Large library of free images
I love Designrr's large library of free images; it allows me to find the perfect visuals for my projects.
With millions of copyright-free images from Unsplash and Pixabay, I've endless options to choose from.
Whether I need a stunning cover image or want to add an image within my content, Designrr makes it easy.
And the best part? I can even upload my own images if I want to.
Not only does Designrr give me access to a wide range of images, but it also offers an inbuilt image editor.
I can crop, resize, and even add colors to my images, giving them a personalized touch.
4. Table of Contents & Page Numbering
The table of contents and page numbering in Designrr are essential features that make navigating and referencing my ebook effortless.
With just one click, Designrr generates a table of contents for my ebook, including customizable headers and footers. This feature even handles nested headers, allowing me to easily navigate to any section of the document.
Additionally, Designrr automatically numbers all the pages in my ebook, and I can customize the numbering to match my color scheme. This makes it easy for readers to locate specific pages and reference information.
Furthermore, all the links in my ebook are clickable, enhancing the overall user experience.
Overall, the table of contents and page numbering features in Designrr greatly improve the accessibility and usability of my eBook.
5. FREE Commercial License
An added benefit of Designrr is the free commercial license, which allows me to create and sell unlimited ebooks without any additional fees or royalties. This means that I've the freedom to generate income by offering my ebook creation services to clients without worrying about extra costs.
The commercial license also grants me access to all the designs provided by Designrr, giving me the opportunity to reuse and resell them to my clients. With this license, I can sell my eBook services online on popular marketplaces like Freelancer.com, Upwork, and Fiverr, expanding my reach and attracting more potential customers.
This free commercial license is a valuable feature that not only saves money but also opens up new avenues for business growth and success.
6. Create flipbooks
One of my favorite features in Designrr is the ability to create flipbooks with ease and then share them through social media or email. It's a quick and easy process that doesn't require any design or technical skills.
You can convert your PDF into a flipbook in just seconds, or choose from other content sources like MS Word or PDF. With over 200 customizable templates to choose from, you can tailor your flipbook to your own style.
And the best part is that it works on any mobile device, so you can share it with anyone, anywhere. Whether you're repurposing existing content or creating something new, Designrr's flipbook feature is a time-saving tool that gives your content a professional look and feel.
Click here to check how your flipbooks will look like
7. AI content writer (WordGenie)
Since using Designrr, I've been amazed at how the AI content writer, WordGenie, helps me effortlessly generate fresh and engaging content for my books.
WordGenie is truly a game-changer in the world of writing. It allows me to identify the perfect market for my expertise and interests, ensuring that my book isn't only valuable but also profitable.
With WordGenie, I can easily find topics that my readers crave to learn about, eliminating any doubt about the value I deliver. The AI's ability to turn my scattered thoughts into a cohesive outline is priceless. It helps me create masterfully-written paragraphs and sections in minutes, boosting my writing quality and confidence.
Plus, WordGenie's knack for generating powerful titles and unique angles is unmatched. If you're looking to enhance your writing process and produce exceptional books, WordGenie is a must-have tool.
Here's a demo of how WordGenie works:
8. Convert Your Video or Audio File into a Transcript and Reformat into an eBook
I love how Designrr allows me to effortlessly convert my videos or audio files into transcripts and transform them into beautifully designed eBooks. With Designrr, I can save hours of work by automating the formatting and styling process.
It's so convenient to have access to and download the transcript or ebook anytime I need it. By converting my content into different formats, I can increase its visibility and reach.
Designrr also helps me overcome the obstacles of paying high rates for low-quality transcriptions and waiting days for delivery. The intelligent editor makes it easy to highlight key points and mark blockquotes. Plus, I can add screenshots from specific time frames or automatically detect websites and include screenshots.
With over 200 customizable templates, I can create the perfect ebook or blog post. Designrr is a game-changer for anyone looking to convert their video or audio files into transcripts and ebooks effortlessly.
9. 3D Cover Image Tool
The Designrr tool provides users with a wide range of over 40 customizable 3D cover images and mock-ups. These cover images and mock-ups are a great way to enhance the visual appeal of your ebooks or digital products.
With Designrr, you can easily choose from a variety of designs and customize them to your liking. Whether you want a sleek and modern look or a more traditional design, Designrr has got you covered.
The best part is that these 3D cover images and mock-ups are fully customizable, allowing you to add your own text, logo, and graphics. This tool is perfect for anyone looking to create professional and eye-catching ebook covers.
Designrr pricing plans
If you are considering signing up for the Designrr monthly plan at $29, you'll be also tempted to upgrade to the PRO plan for $39 to access additional features like the all powerful 3D cover maker.
The Designrr pricing plans offer a range of options to suit different needs and budgets. Here is a comparison of the different plans:
Plan
Price
Features
Standard
$29/month
– eBook creation
– Flipbook
PRO
$39/month
– eBook creation
– Flipbook
– 3D Cover Image Tool
Premium
$49/month
– eBook creation
– Flipbook
– 3D Cover Image Tool
– 4 Transcription Hours
Business
$99/month
– eBook creation
– Flipbook
– 3D Cover Image Tool
– 8 Transcription Hours
Agency Premium
$249/month
– eBook creation
– Flipbook
– 3D Cover Image Tool
– 25 Transcription Hours
As you can see, each plan offers more features and benefits as the price increases. Ultimately, the decision of which plan to choose depends on your specific needs and how much you are willing to invest.
However, upgrading to the PRO plan for just $10 more may be worth it to access the additional features and get the most out of Designrr.
Designrr Reviews
I've been researching Designrr and came across several reviews from reputable sources like SoftwareAdvice, SiteJabber, G2, and Trustpilot.
The overall consensus seems to be positive, with users praising the software for its ease of use and ability to create professional-looking ebooks.
I'm interested to hear your thoughts on these reviews and whether they align with your own experiences with Designrr. Leave your Designrr review on the comments section if you want.
Designrr Reviews on SoftwareAdvice
I really liked reading the Designrr Reviews on SoftwareAdvice. The overall ratings and reviews show that Designrr is highly appreciated by users, with an overall rating of 4.6.
Users find the attractiveness and convenience of Flipbooks to be a major positive aspect of the software. Additionally, Designrr is praised for cutting desktop publishing time in half, making it a valuable tool for those in the production process.
The ease-of-use rating, customer support rating, value for money rating, and functionality rating are all high, indicating that Designrr is user-friendly and offers good customer support.
Despite a few cons, such as a clunky learning curve and complex layout design functions, Designrr is still a cost-effective solution for creating high-quality publications.
Based on the positive experiences and range of features mentioned, Designrr seems like a great choice for anyone looking to create professional-looking eBooks.
Designrr Reviews on SiteJabber
The Designrr reviews on SiteJabber provide valuable insights into the user experiences and satisfaction levels with the ebook creation software.
Users have praised the app for its functionality and ease of use, noting that it helps them create professional-looking eBooks effortlessly.
Designrr is recommended for professionals and academics, with testimonials from various individuals highlighting its usefulness in content creation.
However, some users have raised concerns about the app's user interface, difficulty in finding specific features, and lack of attractive ebook templates. They've also expressed frustration with the lack of clear instructions and tutorials, as well as issues with customer support.
Despite these complaints, the overall legitimacy and trustworthiness of Designrr have been recognized, with positive reviews and recognition from SiteJabber.
When considering whether to buy this eBook creation software, it's important to weigh the positive experiences against the reported drawbacks.
Designrr Reviews on G2
There are several positive Designrr reviews on G2, highlighting the software's ease of use and ability to create professional-looking ebooks.
Users appreciate the ability to see the book's layout as they bring in text and content from other sources. This feature allows them to organize their thoughts into concise pieces and assemble them into a cohesive book presentation.
Additionally, customers praise the good customer and tech support provided by Designrr, as well as the wide variety of design options and templates available.
However, some users mention that the initial learning curve can be overwhelming, especially for those who've never used a similar tool before. Others have also noted that the speed of the web app can be improved, particularly when working with a high number of pages.
Despite these minor drawbacks, Designrr remains a popular choice for eBook creation.
Designrr Reviews on Trustpilot
Sometimes, Designrr receives mixed reviews on Trustpilot, with some customers praising its features while others express frustration with certain aspects of the software.
However, the majority of the reviews are overwhelmingly positive, with an overall rating of 4.8 stars out of 5.
Many customers have found Designrr to be a valuable tool for creating ebooks quickly and easily. They appreciate the available templates, which serve as motivation and help them overcome writer's block.
Customers also mention the time-saving aspect of Designrr, allowing them to focus on their writing instead of technical formatting.
While there may be a learning curve initially, the video tutorials provided by Designrr are easy to follow and thorough.
Overall, Designrr has helped numerous individuals turn their book-writing dreams into a reality.
Designrr Alternatives
I frequently consider other options as alternatives to Designrr when looking for eBook creation software. While Designrr offers a variety of features at a competitive price, it's always good to explore other options.
One such alternative is Sqribble, a design tool that can transform your documents into beautifully laid out eBooks.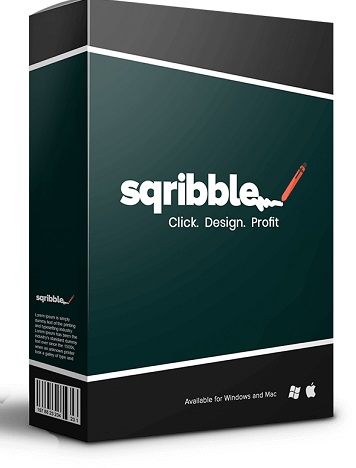 Sqribble shares similarities with Designrr, such as ready-made templates, the ability to import content from any URL, and the creation of 3D covers and flipbooks.
However, Designrr offers more features for a lower price. If you're looking for a comprehensive eBook creation software that provides value for your money, Designrr seems to be the better choice.
But it's always wise to compare and evaluate different options before making a decision. I've written a comparison guide between Designrr and Sqribble if you want to have a more detailed look.
Otherwise you can check my full Sqribble review and check if this software is right for you or not.
Bottom Line: Designrr Review
In my opinion, the bottom line is that Designrr is a reliable and cost-effective ebook creation software.
Based on the background information provided, it seems like a great tool to have in your arsenal, especially if you're looking to start selling 3D cover and eBook creation services on freelancing sites. The fair pricing and stable business and software further add to its appeal.
I highly recommend it for anyone in need of an efficient and user-friendly eBook creation software. With Designrr, you can create professional-looking eBooks without any hassle. It provides a convenient and efficient way to convert your content into an attractive eBook format.
Frequently Asked Questions
– Advertisement –
Pictory Ai – The #1 Text-to-Video Creation Tool
Pictory is the most value for money Ai video tool currently in the market. Just copy-paste any text into the editor, hit the generate button and BOOM. You video is ready. Add voiceover and make any edits based on your. Click the button to start your free trial.
Save 20% on your subscription. Use discount code pavlos23
More Software Reviews
👉 Follow CS on Facebook to receive notications on new articles I publish.
ℹ️ This blog is reader-supported. When you buy through links on this site, I may earn an affiliate commission without any surcharge to you. This helps me continue offer free and qualiy content for the community.