How To Use Forums For Marketing: 7 Deadly Mistakes To Avoid
In this article you will learn how to use forums for marketing your products or affiliate links. The way I am explaining how to do proper forum marketing is by explaining my own mistakes when I started online several years ago.
Forums are very good places for discussing any topic. Marketing forums are places where you can discuss about your marketing problems. SEO forums are online communities of like minded people that discuss about Search Engine Optimization.
You can get answers to questions you may have or get help from other users for issues you might be dealing with your favorite sites. You can post comments or reply to other people's comments and start discussions that would help you become more educated on the subject.
Also, forums are good places to get some referrals and signups to your products and software you are affiliated with – if you know what you are doing.
When I started with my online journey 10 years ago, I've made some terrible mistakes that cost me a lot o valuable time.
In this article I will explain how to use forums for marketing. I decided to write about the 7 things I wish I knew from the beginning in regards to forum marketing. If you follow the tips below your forum marketing efforts will start to reward you.
How To Use Forums For Marketing
Use the table of contents below to navigate through the article.
1. You need to be helpful
Forums are places where you can help and get helped by other members. When I first started promoting my affiliate links on forums I didn't care about solving other members problems. I just wanted to get some referrals.
Well, big mistake..
I got banned from a couple of forums because I was just posting my referral link on different threads and I was literally begging for someone to join me on the program I was promoting .
After a while I understood that by helping others on forums with good, helpful answers you are building a reputation around you and people start to trust you and like you.
And when they do that, they are more willing to join you because they feel safe. They want to have a good sponsor that will help them succeed.
So, to have success with forum marketing, then you must develop a helpful habit towards other users.
2. You must add an avatar (your logo)
An avatar could be a photo of you or the logo of your website. By adding an avatar on your profile you promote trust towards you and you get better results on your promotion efforts.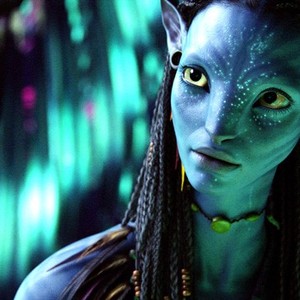 When I first started on forums, I never uploaded an avatar. Maybe I was shy or maybe I never took the whole forum marketing thing serious.
After I realized that people trust you better when they know who you are then I uploaded an avatar to all the forums I had a profile on. Combined with the helpful answers I was giving, I literally became an affiliate Rock Star.
3. You must Add an effective signature
Your signature is probably the most important part of your forum marketing efforts. Don't do the mistake to write things like:
"Software X , the best Software for X. Join Now"
or
"Join me on Program X. 8 years paying"
and stuff like that..
Nor you should publish your software banner.
Big Mistake !
Why should anyone click on the link on your signature? Because you say them to?
Believe me, you will experience greater results if you use phrases like:
"Still think that you are going to make money with [doing something that requires a lot of time]? Think NOT ! Click here to learn why."
On the above example you will link your signature to a blog post that talks about how rented referrals are not going to help you earn money and you will offer an alternative method to earn money online.
Do you understand the difference now?
4. Being active in the community
The more active you are in the community the more trust you will create around your name, people are going to like you, and your signature will be available to more and more threads for people to click on.
As simple as that.
Always try to login to your forums at least for half an hour and answer as many question as you can or take part in conversations.
When I first joined these forums I was just going through the different topics reading them but not posting anything. I guess I was bored.
Being lazy is bad for business though.
5. Don't spam your affiliate link
Don't spam your affiliate link. You look desperate and unprofessional. People don't want to have anything to do with these kind of people.
Believe me.. I know..
Instead, use the methods I discussed above to build your brand and have people want to join you.
6. Advertise on forums
Forums have advertising spaces. I strongly recommend to advertise your marketing links there. You will get very good results and faster.
Promoting your marketing or affiliate link with the methods mentioned above, they will get you results but not so fast. It is also much harder to get direct referrals using free methods.
Buying an advertising space though, you will get referrals and clients without spending time. You spend some money instead.
7. You must be patient with results
Getting referrals and clients from forums is not something that can be done in one night. You must be patient with your results. You must be patient and continue promoting your affiliate link by advertising and by utilising the points above.
I remember that I was about to give up with the forum marketing thing because I thought that it was not working and not because I was doing mistakes. after I fixed my mistakes, things got a lot better. I just had to be patient with my efforts.
Bottom Line
In conclusion, forums are an underutilized resource for marketing. With their targeted audiences and ability to generate buzz, they can be a powerful tool in any marketer's arsenal.
Just remember to be genuine, provide value, and engage with the community, and you'll be well on your way to successful forum marketing. Now go forth and conquer those forums!
I hope you enjoyed reading this article. If you want to help me, then spread this message around the web. The more people see this, the more people they will stop making any of these mistakes.
👉 Follow CS on Facebook to receive notications on new articles I publish.
ℹ️ This blog is reader-supported. When you buy through links on this site, I may earn an affiliate commission without any surcharge to you. This helps me continue offer free and qualiy content for the community.