10 Best Sales Funnel Builders for Affiliate Marketing
A sales funnel is vital for any affiliate marketer or business that wants to achieve more sales online. In this article I am going to reveal the Top 10 Best sales funnel builders for affiliate marketing.
WHAT IS A SALES FUNNEL?
A sales funnel is a system that "funnels" visitors to a landing page through a sales process until they are eventually converted, usually into paying customers.
But you probably already know that since you're looking for the best sales funnel builders, right?
Below you'll see the 10 best sales funnel builders currently on the market, as well as a brief description of each.
And because I realize that you may not have the time to read the whole article, I'm providing this table with the rating and cost of each one.
Best Sales Funnel Builders
*Costs are for basic plans
Bento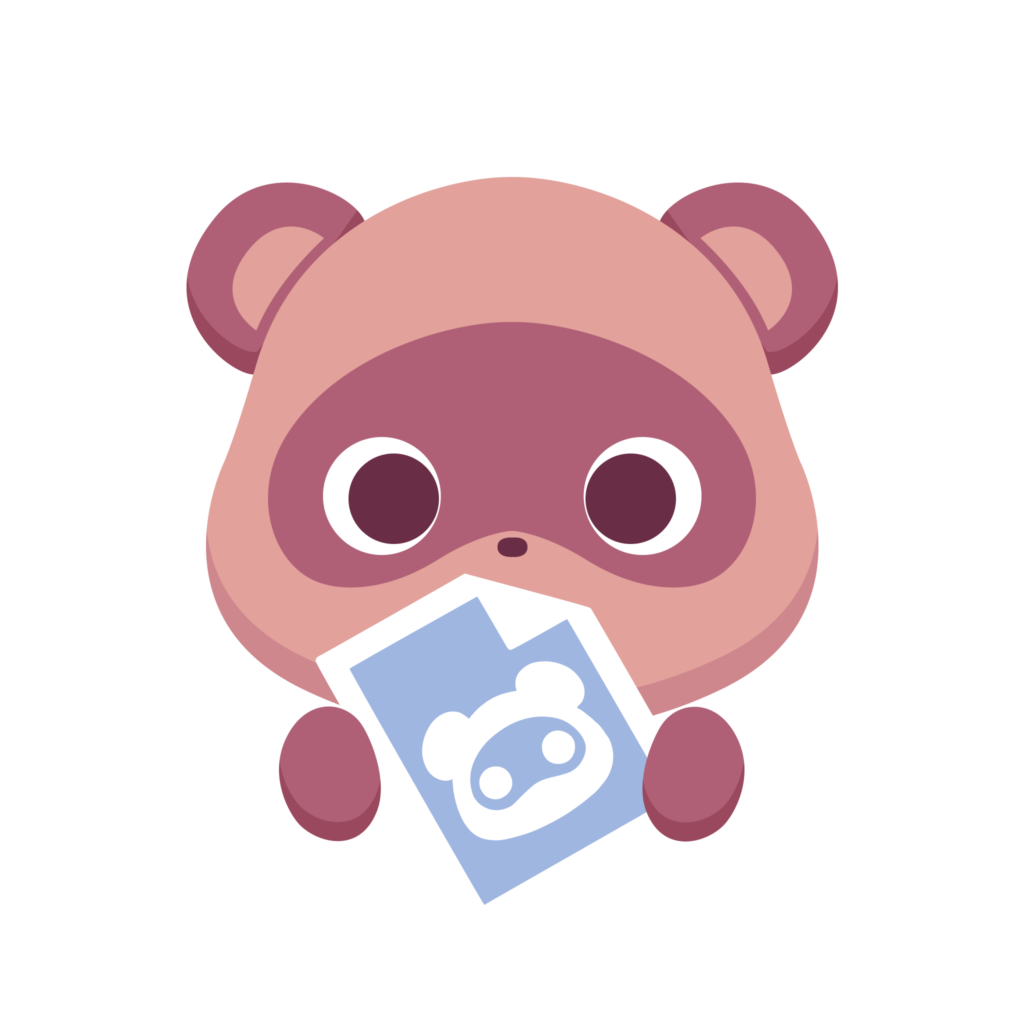 Bento is an amazing all-in-one marketing platform that is also incredibly reasonably priced – compared to some of the other platforms on this list.
The platform has tools such as landing page builder, SMS messaging, email marketing, live chat tool and many more. And all this at a low monthly price.
COST: The basic plan starts at $30 per month and includes all the tools offered by the platform. You can try it for free for 30 days before you buy it.
SUMMARY: Bento is a huge value for money sales funnel builder – considering the tools you get with the price you get to pay. Of course, you might not need many of the tools offered if you are now starting out.
GetResponse
GetResponse had started as a simple email marketing platform, which has evolved into a multipurpose tool that covers your needs in sales funnel building, automated marketing, email marketing, push ads, website building, and even tools for designing Facebook and Instagram ads.
It's also one of the oldest platforms in the industry – which I personally used for many years.
COST: The basic plan is free up to 500 subscribers – but with many restrictions. The next plan starts at 13 dollars per month for the first 1000 subscribers.
SUMMARY: Great platform, used by hundreds of thousands of affiliate marketers. Been online for over 15 years and constantly innovating. A safe a trusted sales funnel builder to work with.
Aweber
Aweber is an another email marketing platform that has added features along the way and is now a full sales funnel and email marketing platform.
Aweber is one of the oldest tools in the industry with over 15 years of life. Its main advantage is that you get both a sales funnel builder and an email marketing platform for the price of one.
COST: The basic Aweber plan is free for the first 500 subscribers or $16 if you choose the PRO version. Along the way, as the number of subscribers you have on your lists increases, so will the cost of running the platform.
SUMMARY: A great company to work with. Offers both a supercharged email marketing platform and a powerful sales funnel builder. Plus, it is very user friendly and has a free trial that allows you to test before purchasing. Only drawback, I wish they offered a little bit more on their free plan.
ClickFunnels

ClickFunnels is one of the most well-known names in the sales funnel industry. The popularity of this tool is mainly due to its ease of use, drag and drop user interface and the fact that it can be used to build successful sales funnels by people who have little or no coding knowledge.
In addition, ClickFunnels provides some great ready-made landing pages and sales funnels that you can use with the click of a button and are proven to convert. This means, no more thinking IF that sales funnel will convert or not. If it doesn't convert, check other aspects of the funnel.
It also has an incredibly useful WordPress plugin that allows you to add the ClickFunnels pages you build to your website.
COST: ClickFunnels is a bit expensive, as it costs $97 per month for the basic plan or $297 per month for the ClickFunnels Platinum plan.
SUMMARY: Clickfunnels is probably the best sales funnel builder out there, but it is expensive and does not have email marketing tools. This means that if you are new to the affiliate marketing game, it might be hard for you to pay almost $100 per month for your sales funnel builder and $10 – $30 per month of your email marketing suite.
LeadPages

LeadPages is another popular sales funnel builder that has been on the market for a long time and is, in fact, one of the first companies to offer software for building landing pages and sales funnels.
Unlike other tools in this list (like Aweber and GetResponse for example), Leadpages only specializes in creating landing pages, sales funnels, lead capture forms, etc (like Clickfunnels).
That is, it does not have a built-in email marketing service or other communication tools although it can integrate to many 3rd party services (email marketing, CRM etc.).
COST: The basic LeadPages plan costs $49 per month or $37 per month if you choose to be charged by the year. You can try it for 14 days for free to decide if it meets your needs.
SUMMARY: One of the best sales funnel builders out there that is also affordable. Only drawback, that it doesn't have built-in email marketing features, meaning you'll have to pay extra for an email marketing suite.
Thrive Cart
ThriveCart is an odd addition on this list, as it started out as a niche checkout tool that could join sales funnel builders and increase their efficiency.
As it grew, it added sales funnel creation to its tools, making it a complete sales funnel tool.
COST: Normally is $97 per month. They are currently running a special offer at $495 per year for lifetime access to the program and an additional $195 to upgrade to PRO.
SUMMARY: Not exactly a sales funnel, but more like a sales cart tool. Nevertheless, with the addition of sales funnel features it allows you to maximize conversions, compared using others sales funnels.
ConvertKit
ConvertKit is another popular email marketing tool that has evolved into a complete marketing platform that offers almost everything.
Like GetResponse or Aweber, ConvertKit allows you to build your sales funnel in a drag and drop manner, sell your products directly from your sales funnel and at the same time build lists for email marketing.
COST: There are 3 plans. The Basic plan is Free for up to 300 subscribers on your lists, $15 for Creator and $29 for Creator PRO. From there, as your subscribers increase, the cost increases.
SUMMARY: CovnertKit has nothing to jealous from Aweber or GetResponse – the other two email marketing platforms that have built in sales funnel functions. I have to admit though that it is not as feature rich as other sales funnel software from this list – but, you'll do your job just fine.
Unbounce

Unbounce is one of the best funnel builders currently in the industry that features some of the most innovative features. It is one of the oldest as well (it has been around for 13 years).
It has tools such as Smart Copy which literally writes the content of your landing page with the help of artificial intelligence, Smart Traffic which identifies which landing page will provide better conversions and many more.
It has held its position steadily over the years and every year it seems to get better and better at what it does.
COST: Unbounce has three plans. The basic plan starts at $90 per month and the most expensive at $225 per month.
SUMMARY: If you are looking for a sales funnel software on steroids, Unbounce if the one to choose, that is if you can pay almost $100 per month for their basic plan.
Wishpond
Wishpond is another great choice for building marketing funnels, as it too offers the options to build sales funnels, build cool looking landing pages, pop ups and email collection forms.
Wishpond also has some innovative features that I haven't mentioned in the other sales funnels I reviewed above (maybe missed them?) such as a handy appointment booking tool, a website builder that you can actually use to build small marketing websites and even a social promotion tool that you can use to design from engaging contests and competitions such as Instagram hashtag giveaways, photo contests, sweepstakes, and more!
COST: Wishpond used to have three pricing plans. The basic plan cost $49 a month, the middle plan at $99 a month and the third plan at $199 a month. But now to find out the cost, you have to make an appointment with someone from the sales department.
SUMMARY: A great marketing suite that combines sales funnel builder, email marketing and some innovative features. I would like to be able to see the pricing and if I wanted to discuss it with a representative, then reach out to the sales department.
Funnelify

Funnelify is a pure sales funnel builder that has features that revolve exclusively around that part. In short, it cannot be used as an email marketing platform.
With it you can create various types of Sales Funnels, and small websites – as it features website builder as well. It comes with over 200 ready-made templates that have been built by affiliate marketers who know what works and what doesn't.
The best part is that Funnelify is a one time payment solution – making it an extremely value for money tool. It may not be as polished and feature rich like the other sales funnel software in this list, but you'll get the job done just fine.
COST: Funnelify is dirty cheap. Its unlimited plan costs just $27 (one time fee). It's the cheapest sales funnel builder I've come across.
SUMMARY: If you are really tight on budget but you want to start with affiliate marketing, Funnelify is a great choice. It might not be a polished and feature rich as other sales funnel builders but for a one time payment of $27 – theres nothing more you can ask for.
Final Words
When choosing a Sales Funnel Builder to invest on, first you need to identify your needs. Is your budget low or high? What tools do you really need? Would you like to centralize your tools into a tool that offers everything?
You get my idea.
Hopefully you'll find something that suits you through all these options. If you have any other sales funnel to recommend or have experience (either bad or good) with one of the above programs, leave a comment below.
If you believe this article on the best sales funnel builders for affiliate marketers is useful, feel free to share it with your friends and communities.
👉 Follow CS on Facebook to receive notications on new articles I publish.
ℹ️ This blog is reader-supported. When you buy through links on this site, I may earn an affiliate commission without any surcharge to you. This helps me continue offer free and qualiy content for the community.