Paid To Click Users Beware: Renting Referrals Scam Exposed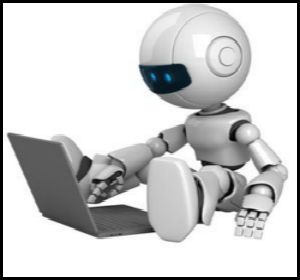 How Paid To Click Users Get Scammed With The Renting Referral Feature.
Before I start this article I want to point out that I am NOT against paid to click websites. On the contrary, I am a paid to click supporter with over 2 years in experience in the ptc industry.
[toc]This is why I've build this website in the first place. To deliver useful and compelling content to the ptc community and secondly to promote one of the industry's most trusted ptc website and
People who decide to join a ptc website to get paid to watch ads, are often mislead to believe that they can make Huuuuuge profits by renting referrals from the ptc websites.
This is a big lie that is hurting the industry's name.
Well, I am here to expose the Renting Referral Scam with Proofs that will leave you with your mouth open.
You can click on any link from the table of contents to jump straight to the articles part that interests you the most.
[su_spacer size="5″]
Through this post you will learn:
[su_list icon="icon: check" icon_color="#2bbd13″]
How Legit PTC Websites Earn Their Income
How The Renting Referral Concept Started
How I got scammed from the renting referral industry.
Proofs of The Renting Referral Scam
Comments from People Who Got Scammed
Why Renting Referrals Will NEVER Earn You Any Money
Paid To Click Earning Possibilities.
[/su_list][su_spacer size="5″]
Just read the post to the end and I am sure you are going to change the way you are thinking about rented referrals once and for all.
How Legit PTC Websites Earn Their Income
[su_divider]
Paid to click websites earn their income from a very simple process.
They sell website clicks to marketers who want to promote their websites.
The marketers will pay – for example – $10 for 5000 clicks and the paid to click website will deliver those clicks to his website.
The clicks are made by the paid to click user who earns $0.001 to visit the marketers website for a fixed amount of time.
For Example:
The marketer gets 5000 clicks to his website for only $10 (dirty cheap traffic) His real cost per click is less than a penny. ($10 / 5000 clicks = $0.002 per click)
The paid to click users earns $0.001 for viewing an advertisement for 3 -5 seconds.
The Paid To Click Website earns $5.
The ptc website paid its users for their clicks (5000 clicks X $0.001 = $5 ) and it charged the marketer $10 leaving a  $5 profit.
And Everyone is Happy.
[su_highlight background="#feff65″]A WIN,WIN,WIN Situation.[/su_highlight]
How The Renting Referral Concept Started
[su_divider]
In order for the above plan to work, ptc websites administrators have to do 2 things. [su_spacer size="5″]
1. Attract New and Active Users Every Day who are willing to click on advertisements.
2. Attract New Marketers Who are willing to spend money on advertising.[su_spacer size="5″]
Now, because there is too much competition in the ptc industry (every day 20 – 50 new ptc websites are "born") most ptc websites are doomed to shut down, due to the lack of funds from advertisers.
So, they had to think of other methods to bring money into their businesses.
And this is where the Renting Referrals Concept was born.
They came up with the idea to rent referrals to their users in exchange of money, with the promise that they will be making more money at the end of the month – all in autopilot.
So you pay $20 for 100 rented referrals with the promise that those referrals will double or triple your money. At least that is what the ptc websites who have renting referrals claim, presenting to the unsuspected user who wants to earn more money fake calculators that calculate their future income.

I was on of these users and I "bought" the whole story…
How I  Got Scammed By The Renting Referral Industry.
[su_divider]
At the beginning of my ptc journey I joined Neobux – one of the most popular ptc websites in the ptc industry. Everyone was talking about how they were earning thousands of dollars with their renting referrals system.
And It was pretty simple actually. Rented Referrals Are people who joined the ptc website without someone referring to them.
The ptc website chooses the active ones and rents them to its members.
Sounds Pretty Logical and straight forward to me.. Right?
WRONG !
Anyway, I jumped right in as I was full of dreams of me making a ton of EASY money from the internet. I believed that these renting referrals were my vehicle to success.
I bought a pack of  100 referrals for one month worth $20. Note that with their projections and their promises I was supposed to earn $60 at the end of the month.
My plan was to rent more referrals each month, earn more money and again rent more and more and more referrals until I earn thousands of dollars.
Yeah right..
At the end of the month I earned $18.75 instead of $60. [su_spacer size="5″]
" How was that possible?" I thought.. "I was suppose to earn $60."

[su_spacer size="5″]
I went to the forums and some guys were talking about using the autorenew and autopay features .
So I had to use the auto renew and the autopay features to earn more..
"Ok, found the solution" I thought..
I bought another 100 pack of referrals for one month for $20 and waited, this time with the auto renew and autopay features turned on.
At the end of the month instead of me earning more than $20, I earned $17 and something..
What the hell..
I was frustrated. How the hell am I going to earn more money if every month I am losing $1 – $3.
I decided to buy one of the many neobux strategy guides – that turned to be nothing but scams – in order to understand how this business works and finally earn some money from my rented referrals..
I rented another 100 refs pack and I implemented what the scammers were teaching.
Again, month after month, I was not able to make more than $20 whatever I was doing.
In total – just for you to know – I bought 7 different neobux strategy guides and all of them where talking about the same Bullshit the first one was.
That time was when I decided to search about rented referrals on the web as I was sure that this was a scam, the ptc administrators were using to earn more money from unsuspected users whose dream is to make a ton of money online.
Proofs Of The Renting Referrals Scam
[su_divider]
As I was searching the web, I stumbled upon on many websites that were talking about the renting referrals scam system that almost every ptc website has installed. Hear are the top 3 of them.
Here is an excerpt from Wikipedia.
[su_quote cite="Wikipedia" url="http://en.wikipedia.org/wiki/Paid_To_Click"]Even though advertisements are the most widely known method for PTC sites to stay alive, much of the profit can come from the direct sales of referrals or upgrade packages which are created by the owner of each PTC site. This has led to the proliferation of online scams or ponzi schemes being created with PTC sites as a cover, as members are encouraged to buy referrals that are not actually human or upgrade packages that offer no real value[/su_quote]
[su_spacer size="5″]
Continuing my research I stumbled upon another website called ptcpay.com
PTCPay is a website that sells ptc scripts to people who want to start their own ptc website.
As I was browsing through PTCpay's pages I stumbled upon their Advanced Bot System. (The link will take you to the Advance Bot Page So You Can Read It For Your Self)
Here is a screenshot from the page:
If you can't read it well, let me write it down for you.
[su_quote cite="ptcpay.com" url="http://www.ptcpay.com/addon-bots.php"]What bots do is take it a step further. They allow the creation of automated (non – real) members who behave as real members do. Their behavior is controlled by adjusting their click percentages and other options which changes how they earn..[/su_quote]
[su_spacer size="5″]
Another website that I found during my research was incentivescripts.com.
Incentives Scripts is another website that sells scripts for ptc websites. I checked their features section and it seems that they too offer an advanced bot system
Here is a screenshot from their website:
Well, what do you think ??
Note that you can always visit the websites and check the proofs by your self..
Comments from People Who Got Scammed
[su_divider]
Still Not Convinced that renting referrals is a scam?
Well, read below what other people who got scammed from websites that rent referrals are saying.
Note: All links open to a new tab, so I urge you to click on them and then return back to this post and leave your comment on the comments section below..
Lim Wynn's Comment
Read Lim Wynn's post from www.myincomefromnet.com 
Davis143 Comment
Read What User davis143 says about Renting Referrals On community.x10hosting.com
Kuarta's Comment
Read What User Kuarta says about Renting Referrals on scam.com
Buxenz Post
Read What the administrator of  buxenz.info has to say about renting referrals.Click Here to Read His Post
Papaimark Post
Read what the admin of papaimark.info has to say about renting referrals.
Neobux Truth Post
Read what the admin of neobuxtruth.blogspot.com has to say
Why Renting Referrals Will NEVER Earn You Any Money
[su_divider]
Renting Referrals is not about earning money for the average user.
Renting Referrals i all about earning more money for the administrator.
You buy a package of 100 for $20 and whatever you do, you will earn $1 or $2 or $3 less than your first investment.
[su_highlight background="#feff65″]Your loss is the admins profit.[/su_highlight]
And if the administrator manages to convince 1000 members to rent referrals, at the end of the month he/she will make an extra $1000, $2000 or $3000. Imagine if you have 10 000 people who rent referrals.
Of course they want to have some people who earn from the renting referrals business.
Do you know who these people are?
People who buy all the Upgrading packages and they are paying thousands per year to have their top-level status.
Do you have thousands of dollars to spend every year on upgrades?
Paid To Click Earning Possibilities
[su_divider]
It is possible to earn a ton of money with paid to click websites.
It is not as easy as many believe though. In order to earn with ptc websites, you have to:
[su_list icon="icon: star" icon_color="#f1e017″]
Be Patient
Have a Strategic plan
Spend money on advertising,
Work Your ASS on completing available tasks and offers and most importantly..
FOCUS and NEVER GIVE UP.
[/su_list]
Below I have gathered some proofs from Clixsense's Forum – the ptc website which I am a member – that shows the amount of money that people are able to earn.
Clixsense is a REAL PTC website that it is legit with over 3 900 000 members and over 7 years active and paying its members.
You can read my honest review here where I explain why this is the only paid to click website you should join, if you are thinking on investing time on building your online success with ptc websites.
Here are The Earning Possibilities:
$1000 a year from direct referrals
By Earning Commissions From Your Direct Referrals (the ones you actually referred yourself)
$1000 in a year from Direct Referrals only.
$1000 from the completion of tasks
By Completing Tasks
$1000 from the completion of tasks
Up to $81 in a single day
With a combination of clicking ads completing tasks and offers
$175 payment proof
[su_spacer size="5″]
Those links above are only a fraction of the earning proofs from Clixsense.
So If you still believe that you can earn real money from renting referrals, then I have nothing else to say to you..
And as they say in my country:[su_highlight background="#feff65″] "You are worth your fate"[/su_highlight] whatever that fate will be..
Anyway, tell me.. what do you think about the paid to click websites that have these features? I I personally hate them..What about you?
Also, if by any chance you are making money from rented referrals, then PLEEEEEASE contact me !
I would really love you to write a guest post on how you earn with rented referrals, so all of us can understand how this works..  I'm sure the rest of the ptc community would love to see this too. 🙂