How To Get A Pictory Lifetime Deal Subscription
Pictory is one of the best Ai Video creation software right now and one of the few that offers very much for a small price fee.
I mean, you can literally create a 10 minute YouTube video in less than an hour that includes:
Stunning Visuals
Background music
Human voiceover
Captions
Storyboard
And if you consider that you can start publishing YouTube videos and YouTube shorts and grow a YouTube channel by paying only $15.20 per month (using my 20% OFF Pictory coupon code) for this software, then you don't need to be a marketing guru to spot a good deal.
Nevertheless, there are people who would like to get a Pictory lifetime deal subscription and never have to pay again..
What if I told you that it is possible to get a Pictory lifetime deal – FOR FREE.
Would you believe me?
In this article, I am going to show you EXACTLY how to get a Pictory lifetime deal. So, close everything else and let the tutorial begin.
How To Get A Pictory Lifetime Deal Subscription
TL;DR: Pictory allows to become eligible for a free lifetime subscription, after you refer, 300 new paying customers as an affiliate.
300 new paying customers might sound a lot, but, if you use a couple of affiliate marketing strategies (that I am about to suggest further below), you can achieve these results in a 2- 4 months.
You can become a Pictory affiliate by clicking here. You don't need to have a paid subscription with them – although it would greatly help in your marketing efforts.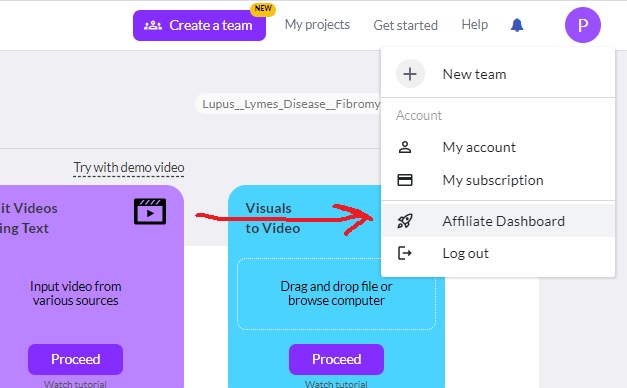 The program has four affiliate tiers with escalating perks based on the amount of paying clients you refer.
Level 1: Everyone begins as a Standard Affiliate and is automatically promoted as sales increase.
Level 2: When you recommend your 50th paying referral, you will be instantly upgraded to VIP Affiliate Partner level and will receive all of the Standard Affiliate Partner advantages plus more incentives such as increased affiliate commission and a free one-year Premium Pictory account.
Level 3: Now, when you refer your 250th paying client, you will instantly move to Super Affiliate Partner status and will receive all of the VIP Affiliate Partner perks, plus a FREE Premium Pictory Lifetime Deal subscription – which is our goal.
☝️ Note that, with 300 paying referrals, you'll be making around $1000 – $2000 per month in affiliate income.
Level 4: Finally, when you refer your 500the paying customer you will be promoted to Mega Affiliate Partner, earn 50% commission per referral and $1000 bonus.
How to effectively promote Pictory?
As I mentioned before, getting 300 referrals might seem challenging, but with the following affiliate marketing strategies I'm about to show you, you'll make it in no time.
Here's a screenshot from my Pictory affiliate account. You can see that I am a Pictory VIP affiliate – which means that I already referred 50 paying customers and have 39 paying customers as a VIP affiliate.
I still have a long way to go until the 250 paid referral, but you know what they say..
Never Quit, Never Fail..
Anyway, let me show three effective methods on how to promote Pictory as an affiliate
Microsoft Ads
The first thing you can do is to setup a pay per click campaign on Microsoft Ads.
Although you can't target the keyword Pictory and create ads that suggest that your website is the official Pictory website, you CAN create ads that promote your Pictory coupon code.
You see when you become affiliated with Pictory, you automatically get an exclusive 20% coupon code.
Mine is "pavlos23".
What does exclusive mean?
It means that there isn't any other coupon code that looks like yours. And, when someone uses your coupon code WITHOUT clicking your referral link, you still get the sale.
What you need to do is setup a PPC campaign on Microsoft ads and target keywords such as "Pictory coupon code", "Pictory discount" etc.
This way, whenever someone searches these keywords on Bing search engine and Microsoft partners (e.g. DuckDuckgo), your ad will show up with your coupon code.
If you don't know how to start a Microsoft ads campaign, feel free to watch this tutorial.
Reddit Posts
The next affiliate marketing strategy involves the popular website – Reddit.
This strategy involves publishing articles about Pictory on Reddit.
You may ask: "Who on Reddit and not on my blog"?
You can do so on your blog – if you want. It's just Reddit is seen as a highly trusted website by search engines.
Also, search engines show more and more reddit posts on their search results for various queries.
The first step is to find a list with Pictory keywords. I suggest going to answersocrates.com and get a list of questions people ask about Pictory.
Then, answer these questions as better and more detailed as you can and post them on Reddit.
You can create a subreddit called something like "Ai Video Software" and start posting your content there.
Reddit's own algorithm will start pushing your content to individuals with the same interest as you.
Your posts will also get picked by search engines and shown in the search results.
This way, you can start getting referrals on autopilot.
☝️ You can publish your posts on Linkedin as well and get more exposure for your already written articles.
Couponing websites
This method is super easy and it required to submit your unique coupon code to high trafficked couponing websites.
These websites get millions of visitors per month and allow you to post your discount codes on their platforms for free.
Here's a list with some of my favorite couponing sites that accept discount code submissions.
Bonus: Solo Ads
Here's a bonus affiliate marketing method that requires you to invest some money into it, but it guarantees many signups with your Pictory affiliate link.
This method is called Solo Ads.
Solo ads is when you ask someone with a large email list to send a promotional email on your behalf. This means that you can include your affiliate link in that email and get instant signups.
For example, imagine your order 1000 email opens from someone that has a 10.000 people email list who are interested in affiliate marketing.
He sends your email and 30% of the 1000 people who open the email actually click on your affiliate link.
If only 10% signups to Pictory with your affiliate link, you instantly got 30 new paid signups.
This translates to at least $100 – $150+ in commissions – depending on your affiliate level – and you are one step closer to your Pictory Lifetime Deal Subscription goal.
You can find Solo ad sellers with reviews and statistics on Udimi.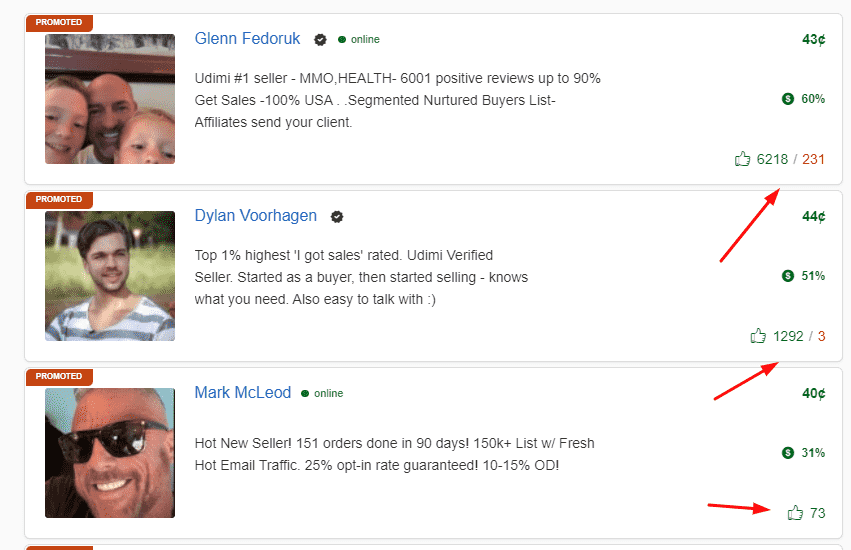 Bottom Line
By following the above affiliate marketing strategies you can reach the 300 paid Pictory referrals in 2 – 3 months and eventually get your Pictory Lifetime Deal Subscription.
If you want to learn more about affiliate marketing, I suggest reading my article on the 14 Best Affiliate Marketing Tools For More Sales as well as my article on the 5 Places to Promote Your Affiliate Links for free.
In the meantime, if you have any questions, feel free to contact me.
If you like what I do, feel free to subscribe to my newsletter below 👇
Jasper: The #1 AI Content Platform
Jasper is the #1 AI Writing assistant that produces un-plagiarized, compelling, and AI detector free content in minutes.
(Trusted By 100,000+ Content Creators Globally)
👉 Follow CS on Facebook to receive notications on new articles I publish.
ℹ️ This blog is reader-supported. When you buy through links on this site, I may earn an affiliate commission without any surcharge to you. This helps me continue offer free and qualiy content for the community.