10 Easy Jobs You Can Do From Home With No Experience
The pandemic has brought new realities to the workplace, with new professions. There are companies that give the option of working from home, as in the internet world anything is possible if you just have a computer and an internet connection.
However, many jobs existed before the pandemic, jobs that one could do from home and with which one could comfortably support oneself, which have now boomed in the current crisis.
There are several sites that give you the opportunity to work as a freelancer in your chosen field, with fiverr.com being the best known. For this, we have prepared for you a list with 10 jobs you can do from home with no experience that you can start right away.
Jobs you can do from home with no experience
Become A Social Media Manager
Both businesses and many celebrities want to keep their social accounts and channels active and constantly attract new customers and followers. There are many businesses that pay handsomely to shape their social media image, up to $500 a month!
Now Imagine handling the account of 5 – 6 people. Hey that's $2500 – $3000 dollars per month from your comfort of your home.
YouTube Vlog
Since every laptop, tablet and smartphone comes with a built-in camera , anyone can create a video and upload it to YouTube. If you want to share your knowledge with the world or just have a gift for something, then you can start making money from your vlog ads.
Some YouTubers make millions per year from their YouTube channels. Don't expect that from the beginning in your case, but if you become dedicated and master your thing, you can easily start earning $1000 per month and scale up from there to infinity.
TIP: You can find hundreds of video on YouTube for tips and tricks on how to get started. If you want to get millions of subscribers and views on your videos though, you'll need tool like Tubebuddy (its like the swiss knife of YouTubers).
Become an Influencer
The word "influencer" refers to one who exerts influence on the world. They are the people who have a large following on social media that they charge high fees to companies who want to advertise their products using their profiles.
The more influential you are, the more brands and companies want you to promote their products or services.
Note that sometimes a huge audience is not required. Even if you have a moderate audience that love to "consume" your posts and content you can still make bank.
Leave Your Computer Running
Ok, this is one of the most lazy and passive ways to make money from home. You don't need any experience or degrees or something to leave your computer running.
The way this method work is by "lending" your computational power to mine cryptocurrency or lending your unused internet traffic to companies that actually need it.
You can visit NiceHash if you want to start mining cryptocurrency effortlessly and Honeygain if you want to lend your unused internet traffic.
Note that for the first part (mining) to work you'll need to have decent graphics card. If you are gamer, then you probably do.
Dropshipping
Dropshipping is the process of taking a process from a marketplace (e.g. Ebay) and listing it on another marketplace (e.g. Amazon) or your own eCommerce website for an increased price.
When a customer buys the product, you then go back to the platform the product was originally sold an you place the order.
The vendor will then send the product directly to the consumer – without you even touching it. This is what dropshipping is all about and you don't need any prior experience to start making money from home with this method.
TIP: A good place to start your dropshipping endeavors is SaleHoo. SaleHoo is a directory of dropshipping companies in the US. You can join their website and find thousands of products you can start listing on marketplaces like eBay and Amazon.
Blogger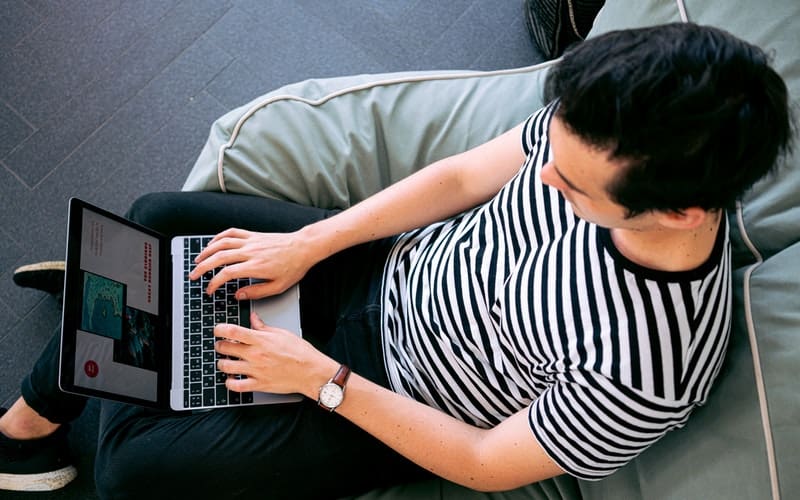 If you are familiar with a certain field and want to share your knowledge, you can earn money by selling your blog's advertising space, promoting other products or services or even putting up some subscription.
Bloggers make thousands every month by promoting other people's products (affiliate marketing). Once they make a sale, they get paid a commission. For example, if you sell a hosting service for a yearly subscription of e.g. $400 you will probably earn a commission of around $120.
Now imagine making just 10 sales per month.
Your next question should be: ''How am I goin to achieve these sales?"
The answer is simple.
By writing SEO optimized content around search terms that people search online. Keyword research tools make this process a breeze. Check this guide on how to find easy to rank keywords.
TIP: If you want to learn how to start your own blog, we've put together a step by step guide that's perfect for newbies. Click here to check it out.
Virtual Assistant
Being a virtual assistant required no degrees no experience.
It's a lot like doing secretarial work. What do you do? You answer calls, answer emails, schedule tasks and keep up with your client's to do list.
The only difference is that you do it from home instead of in person. There are busy people who are willing to pay hundreds of dollars to find the right person to handle their day-to-day stuff.
Translator
Many companies will at some point seek a foreign language expert for translations when entering a new job market.
From translating texts, instructions for electronic devices or even books, these are some of the things you'll find on various freelancing sites such as Fiverr.
Start A Podcast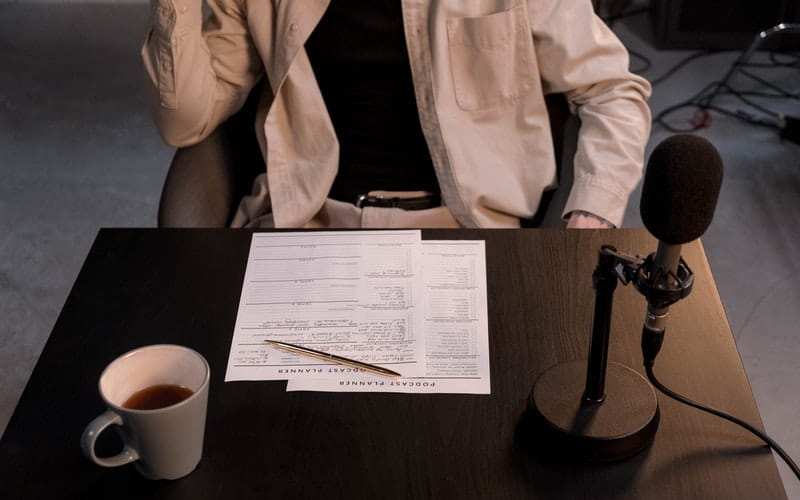 If you are kind of a shy person and you don't want your face to show on screen, you can start a podcast. Podcast are like radio programs on the web.
You can start a podcast for free by joining the hundreds of podcast platforms like SoundCloud for example.
Again, no experience or degree needed to become a successful podcaster. The only thing you need to start is a decent microphone and a topic that you love to discuss.
Content Producer
Nowadays, businesses constantly need content to build and maintain their digital profiles. If they don't have a team within their business, then they hire outsiders to do it for them.
It is in this area that Copywriting, the art of writing persuasive messages that move people to take action (usually to make a purchase), is in the greatest demand.
Businesses usually pay around $0.05 – $0.10 cents per word. That's $25 – $50 per 500 words of content. Normally you'll be able to deliver a 500 word article in less than an hour.
Not to shabby right?
TIP: You can start selling your services in freelancing websites. For example, joining Fiverr and listing your services is absolutely free. You can take advantage of artificial intelligence writing tools like CopyBlocks to speed up your writing game and produce better content for your clients.
Final Take
I'm sure you'll be able to relate to at least one job from this list. These 10 jobs you can do from home with no experience are the most popular right now because they can make money rain for you.
👏 If you enjoyed reading this article, consider sharing it with your friends and family. I'm sure they'll appreciate.
👉 Follow CS on Facebook to receive notications on new articles I publish.
ℹ️ This blog is reader-supported. When you buy through links on this site, I may earn an affiliate commission without any surcharge to you. This helps me continue offer free and qualiy content for the community.