Earn money online: The 3 main reasons why most people Fail
Today I decided to write a post that reveals the 3 main reasons why most people fail to earn money online.
ℹ️ This blog is reader-supported. When you buy through links on this site, I may earn an affiliate commission without any surcharge to you. This helps me continue offer free and qualiy content for the community.
I am writing this article purely to help you understand and avoid the pitfalls that 90% of people who try to make money online, fall in.
This is going to be a big post, but I suggest you close everything that might distract you and read it to the end. If it is possible, save it and read it again and again and again, until you understand and avoid the 3 "pitfalls" that are holding back everyday people from making their online dreams come true.
The 3 Main Reasons Why People Fail To Ear Money Online.
People fail to make money online for 3 main reasons.
1. They cannot stay focused in a single money-making opportunity.
As you progress online – a ton of money-making opportunities will "jump" in front of you. Most people who are new to making money online, will often join each one of it.
This is called the ''Shining Object Syndrome"
By Joining in every money-making opportunity that comes in front of you, there is no chance for you to make serious money online !
NEVER !
By trying to deal with many "projects" at the same time, your head becomes messed up, you try to promote everything, you try to get referrals for everything, you get frustrated, overwhelmed, your advertising budget explodes and finally you quit!
You quit not from making money online but from the programs you have joined because you think they are not working or they are not earning you enough. Then you join other programs, you fail and the circle goes on and on forever !
What To Do:
Focus Your Efforts and all of your brain power in a single opportunity ! Promote a single program only ! That will cost you less money, you will start thinking more clearly and new marketing methods will "jump" in your head on how to promote that program.
After you make it generate a ton of money every month, then join another program and increase your income streams !
2. They Think That Financial Success Comes Quickly.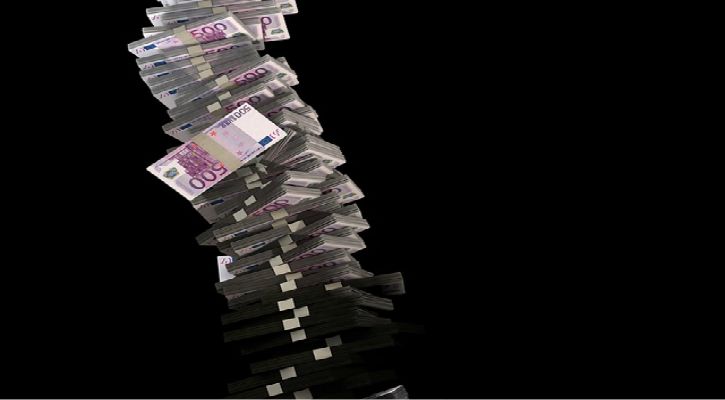 Most Internet marketers out there, know exactly what you want.
You want a ton of money as soon as possible. Isn't it?
That's why they always promise that they will show you how to earn $34.786,23 in only two weeks, if you buy their product or if you join their list.
Does this sound familiar to you? I bet it does..
Online success will not come in two weeks neither in two months !
Whoever tells you the opposite is a complete liar and a scammer. Just run away from him/her as fast as you can.
The "gurus" that make thousands of dollars every month from the Internet, have spent an average of 2 -3 years trying to earn money online and mastering various marketing skills.
So, do not expect to earn serious cash in your first year online. As I said before, I am not here to fill your brain with dreams by saying that you will make $26.453,98 in 7 days. I am here to explain how stuff really work.
What To Do:
Simply focus your efforts in a single money-making opportunity and never quit until you earn a ton of money out of it.
Also, try to master different skills by focusing your efforts on them. For example you can focus your advertising skills on promoting your business opportunities through Clixsense.
Or, focus and master your skills on email marketing. Learn how to promote your business with that tool. and learn its secrets.
Yes, it's that simple !
3. They are afraid to spend money online.
This is probably the most important point of the three.
Open your ears, put what you are about to read in your head and lock it there !
You cannot earn money online (and I mean serious amounts of cash) if you are not willing to spend money online. Period.
Every money-making opportunity requires you to refer people or sell stuff, in order to make serious cash online. Every single one of it !
If you want to refer people, then you have to advertise ! You have to promote your affiliate links to get people to join your business opportunity.
If you want to do affiliate marketing then you need to advertise your affiliate links. You need to spend money.
If you want to earn money online with a blog, then you need to pay for hosting and domain registration
How do you expect to get people to join your business opportunity without marketing your business?
There is no way. Even if you decide to write a post to a free blogging platform, thinking that you can market your business without spending any money, you will still need to spend money on SEO to rank it higher in the search engines and get traffic !
And I repeat – if you want to make serious cash, and I mean $1000 – $10 000 per month, you need to spend money online. $1, $2 or $100. It's up to you.
Just be ready to spend money if you want to make money.
What to do:
Start promoting your business to the various advertising networks that exist online until you become expert on them !
Here are some that offer cheap advertising and they will help jump start your business.
[su_note note_color="#ffffc1″]
Are you interested on making money online by selling other people's products by using a list of emails. If yes, this man here can teach you how to do it.[/su_note]
I hope you enjoyed reading this post. Please try to read it as many times as you can.
I mean it..
Understand and avoid these 3 pitfalls and you will eventually become your own master.
I would really appreciate a comment about this article in order to talk about it or any other questions you might have with making money online, Internet marketing or paid to click websites.
[su_button url="http://clixsensesuccess.com/online-tasks-for-money/" target="blank" background="#a6110c" size="5″ wide="yes" center="yes" radius="0″ icon="icon: toggle-right"]Make Up To $889 Per Monty By Completing Online Tasks For Money[/su_button]