Top 10 SEO Trends For 2023 to Skyrocket Your Search Engine Rankings
SEO is constantly changing, and as we enter 2023, there are some new trends that you need to be aware of if you want to rank higher on Google.
In this article I will be talking about the top 10 SEO trends for 2023. I've been dealing with niche websites and SEO for over 10 years and I can understand what the future brings and what changes need to made to make websites stand out in Search engine rankings.
So, without further delays lets see the top 10 SEO trends for 2023
Top SEO Trends For 2023
Core Web Vitals
First and foremost, my buddies. If you want to rank well on Google, you must ensure that your website meets Core Web Vitals standards.
These are the four most important metrics to consider:
FCP is for First Contentful Paint,
FID stands for First Input Delay,
LCP stands for Longest Contentful Paint, and
CLS stands for Cumulative Layout Shift (CLS).
Be sure to optimize them, and keep in mind that Google PageSpeed
Insights may help you with that. By concentrating on these indicators, you will be able to give your users with a flawless experience while also improving your rankings.
With the rise of smart speakers and voice assistants, optimizing your website for voice search queries will become increasingly important in 2023.
Click here to read a more detailed article from Google on how to improve your Core web vitals score.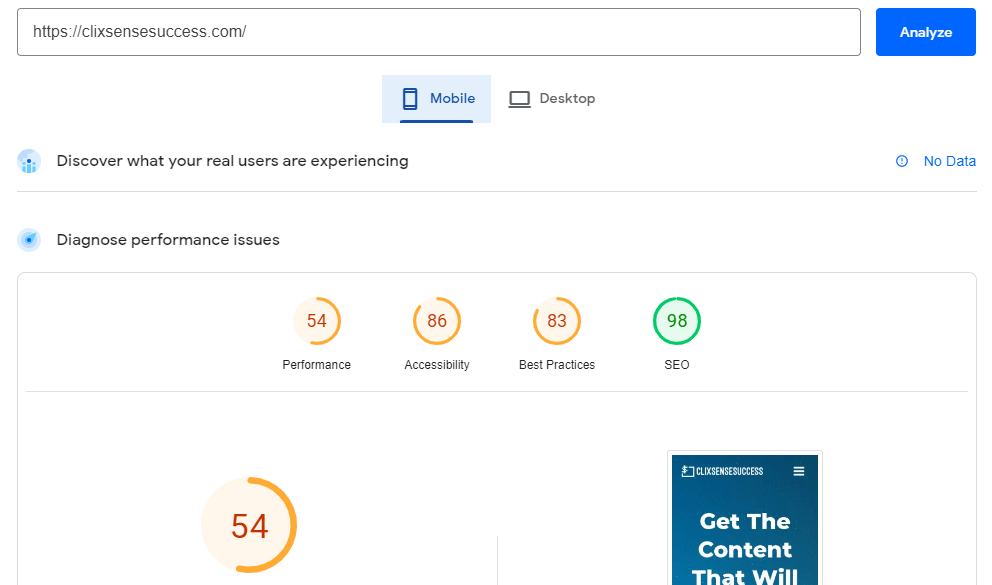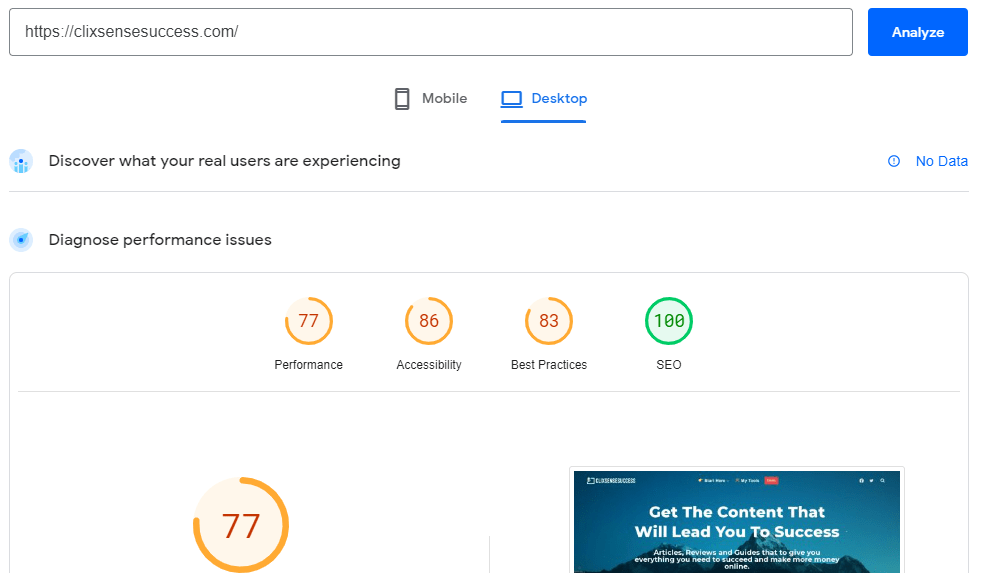 Voice Search
People are increasingly embracing voice search to find products and services, and you don't want to lose out on this big chance to engage with potential clients.
So, make sure to optimize your content for voice search queries, create natural-sounding long-tail keywords, and use structured data to help search engines understand your content.
Actionable Step: Get a Text-to-Voice software and transform your content to voice. Upload your new voiceover on a podcast platform and the embed it on your article. It's extra work – I know – but if you have the time, do it.
Visual Search
Visual search technology is evolving, allowing people to search for items and information using visuals rather than words.
Websites – especially eCommerce websites – that optimize for visual search will have a significant advantage in 2023.
Here's what you need to do:
Use high-quality images
Add descriptive alt tags
Create image sitemaps, and
Leverage schema markup to help search engines understand your visual content.
E-E-A-T
Google algorithms might change, my friends, but something stays the same. And that's E-E-A-T – Experience, Expertise, Authority, and Trustworthiness.
This means that you need to create high-quality, qualitative content that showcases your expertise and authority in your niche.
You should also work on your site's reputation and ensure that you have a secure site infrastructure. You need to position your website as an authoritative and knowledgeable source of information in its niche. This will allow you create trust with your audience and improve your Google results as a result.
Another thing you can do is to position YOURSELF as an authoritative person in the topic you produce content for.
How to do that?
You can start by guest posting on various website. Always request an authors profile so it gets indexed in the search engines. The more content you get out there with your signed by you, the more authoritative you'll look in the eyes of Search Engines and – of course – your audience.
Another thing you can do is you can create short eBooks and list them under your name in websites like Amazon. These signals are getting picked up and you are perceived as more authoritative in your niche.
How to create an eBook?
Write a 5000 word article on a topic you want to be perceived as authority. If you don't have the time to do it yourself, hire a ghostwriter on Fiverr to do it for you. If you do have the time, make sure to hire someone on Fiverr to proof read it and edit it.
Use a tool like Designrr to automatically turn the written content into an eBook. Designrr does this auto-magically for you.
Go to Amazon and other websites that allow you to list your eBook and list it.
Go to Facebook groups and forums and offer free copies in exchange for an honest review.
Add your ebook to your website and update your authors profiles.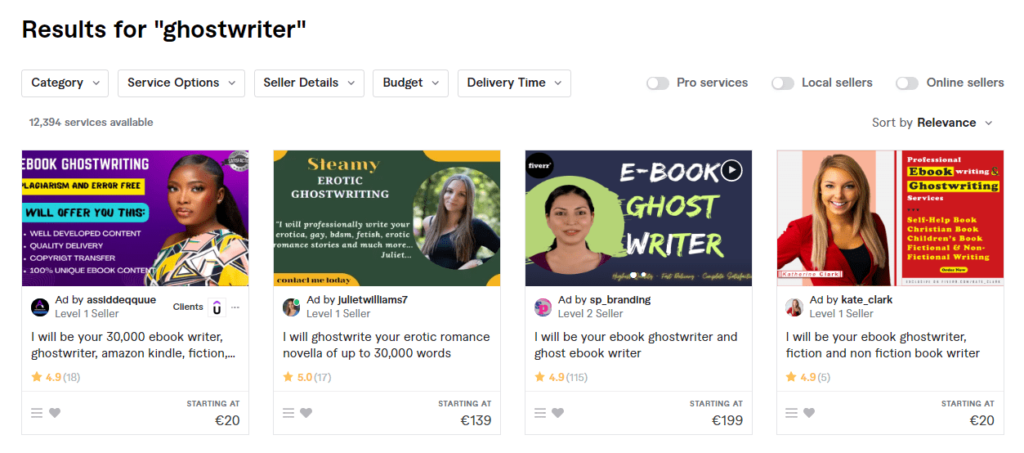 Click here to read what Google says about E-E-A-T in order to understand how to position yourself as an authority in your field.
Long Form Content
As we enter 2023, my friends, it's time to take a closer look at the content on your website. You should audit your content for quality and length to ensure that you are putting out relevant pages that will satisfy both Google's crawlers and your users.
Long-form content has no defined length, however it often implies content that is longer than 2,000 words.
By focusing on long-form content, you will be able to give your audience with in-depth information on your chosen topic while also increasing your chances of ranking high on Google.
You may use content writing assistants like for example, Jasper AI, to help you create long form content faster.
⚠️ PLEASE though… Don't just copy and paste what the AI tools generate. These tools are used to HELP you write more content faster. You need to act as an editor to what the AI produces.
Mobile Optimization
Did you know that according to DataReportal, 92.3% of the global internet population uses a mobile device to go online at least once and mobile phones now account for more than 56.9 percent of our online time?
This implies that if your website isn't optimized for mobile devices, you're missing out on a substantial chunk of your potential audience from search engines.
Google has released best practice documents for mobile-SEO, as well as enabled mobile-first indexing by default for all websites created after July 1, 2019.
By working on mobile optimization, you will be able to boost your Google ranks and give your users with a consistent experience regardless of device.
Link Building
Link-building is still a critical component of SEO, my friends. But as Google's algorithms become more sophisticated, it's essential that you evolve your approach to link-building.
Google doesn't like it when webmasters try to cheat the system, so it monitors link-building more precisely than ever before.
To stay ahead of the curve, you should conduct an audit of your earlier built links and acquire new links from related sources with high domain authority. You can audit your existing links using SEO tools like SEMRUSH and website like Adsy to find new backlink opportunities.
By using original and helpful content for link-building, you'll be able to improve your rankings on Google and establish your site as an authority in your niche.
TIP: News style content that report on researches and content that is opinionated usually attracts natural-backlinks from other websites. Consider adding these in your content strategy for 2023.
User Experience
Are You Putting Your Users First? Google's focus on user experience is only going to increase in 2023, and websites that prioritize UX will see improved rankings and higher engagement rates.
So, make sure to create a responsive and mobile-friendly website, improve page loading speed, and use clear and easy-to-read fonts.
Additionally, focus on creating high-quality content that provides value to your users and keeps them engaged with your site.
Again, if you can find web developers and speed loading improvement services on freelancing websites like Fiverr.
Artificial Intelligence
AI-powered chatbots, tools and writing assistants will be essential for engaging with users and delivering personalized experiences in 2023.
So, make sure to implement AI-powered tools on your website to improve user engagement and satisfaction.
For example you can use SurferSEO for analyzing the SERPs and get custom recommendations for your link building, what content to write and what internal links to build and what missing keywords you should include in your existing content to rank better.
Use Anyword or Jasper AI to create more engaging and useful content.
Use machine learning to analyze user behavior and optimize your content and user experience accordingly.
Be on the lookout for new AI tools that I bet they'll keep poping up in 2023 that will help you automate your SEO process even further. With AI, the sky is the limit!
Featured Snippets
Featured snippets are becoming more prominent in Google search results, and optimizing your content to appear in these snippets will be critical for SEO success in 2023.
Make sure to create high-quality and informative content that answers common questions related to your niche.
Use structured data and bullet points to make it easier for search engines to extract and display your content in featured snippets.
With the right approach, you can dominate the featured snippet game and drive more traffic to your site!
Bottom Line
So there you have it, my friends – the top 10 SEO trends for 2023 that will help you rank higher. By focusing on the above SEO trends for 2023, you'll be able to boost your rankings on Google and establish your site as an authority in your niche.
By following these trends, you'll be able to improve your rankings on Google and attract more traffic to your site, which will ultimately lead to increased success for your business.
So, my friends, I encourage you to take action and implement these SEO trends in your own website. With hard work and dedication, you can achieve great success in the world of SEO and establish your site as a leading authority in your niche.
Thank you for taking the time to read this article, my friends. I wish you all the best in your SEO endeavors and look forward to hearing about your successes in the future. Remember, the sky is the limit when it comes to SEO, so keep striving for greatness and never give up on your dreams.
More Content on SEO
👉 Follow CS on Facebook to receive notications on new articles I publish.
ℹ️ This blog is reader-supported. When you buy through links on this site, I may earn an affiliate commission without any surcharge to you. This helps me continue offer free and qualiy content for the community.